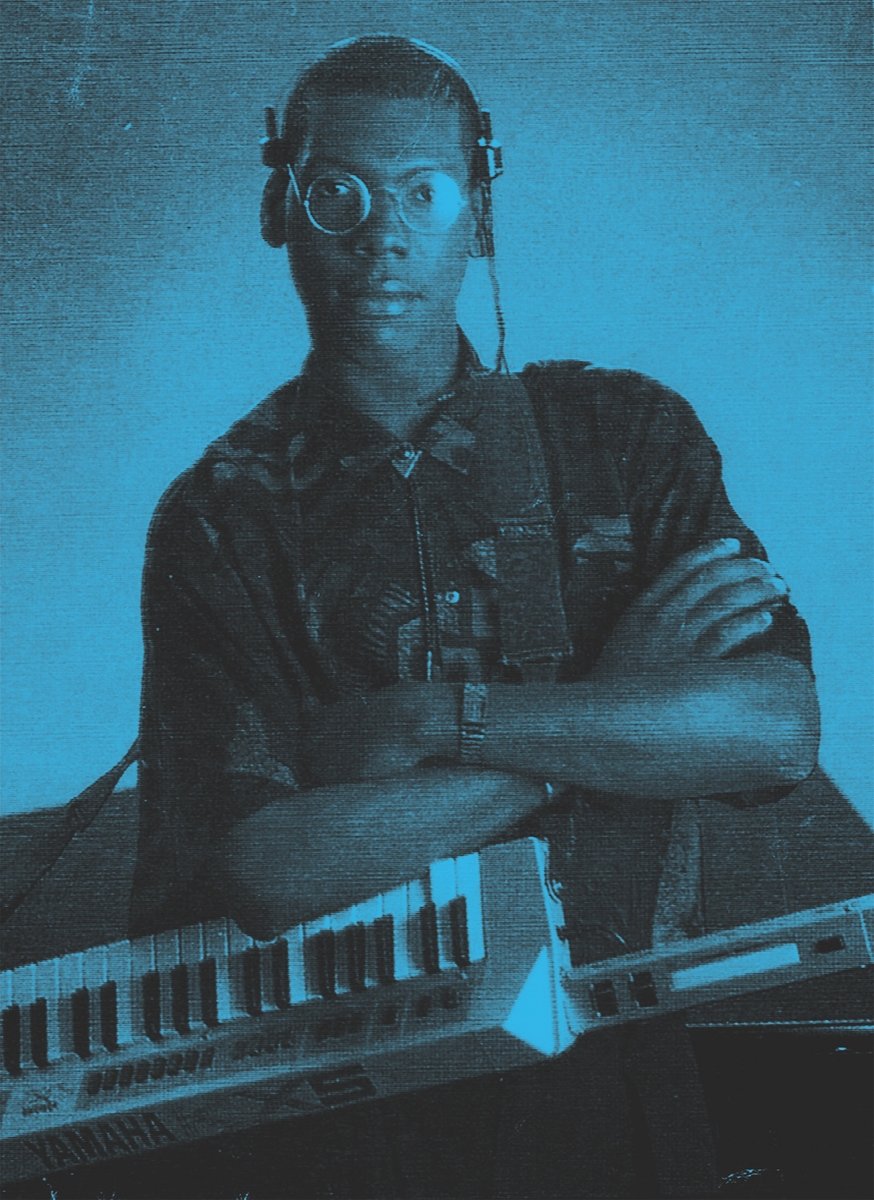 Okay, so first things first, I know we're well late on covering this one, but it really is timeless, so what's a few months between friends, right? And if the remarkable drum machine boogie meets midi jazz-fusion sound of this release wasn't enough, how good is the backstory?
After spending several months out-of-work and homeless, Daytona Beach, Florida's Ben Tankard - a promising young NBA player whose career was prematurely cut short after a devastating injury at a Portland Trailblazers pre-camp in 1983 - wandered into a church one evening. He was hungry, and he'd heard they served a free fried chicken dinner at the sermon. In his words, "Once I got there the minister's sermon hit home for me because it was preaching on the subject of bouncing back from disappointment. I responded to the salvation altar call and afterwards, the preacher called me up and told me to sit down to the keyboard and put my hands on the keys 'by faith'." Tankard felt an instant connection with the instrument, and in that moment, found his calling.
He'd played drums and tuba as a child, and been offered music scholarships during high school, which at 6-foot-6, he declined to pursue basketball, returning to music made sense. Tankard started working in a local music store, where he began learning the secrets of multi-track reel-to-reel machines and MIDI keyboards and spent the next few years playing as a session musician and helping local artists record demos. By 1989, he was confident enough to do his own thing and recorded his ten-song debut album. "I programmed the entire record doing the instruments myself on a keyboard, so I called it 'All Keyed Up'," he said.
Born to a minister father and a missionary mother, Tankard grew up listening to gospel and soul music. Through his exploration of the genres, he realised that gospel artists often included a jazz-style song on their albums and vice versa, and thought it would be a good idea to merge the genres for an entire record. By rendering them through midi keyboards and drum machines, Tankard struck upon a gloriously synthetic blend of jazz-fusion, electro-boogie and nature field recordings, in the process setting him on the path towards eventually achieving grammy-nominated success and being dubbed "the godfather of gospel jazz." Since then, he's released over twenty albums, and alongside music, become a motivational speaker, author, pilot (he flies to his shows in his own planes) and the star of a televised reality show, while also raising a family.
Instead of re-releasing the entirety of 'All Keyed Up', Time Capsule and curator Pol Valls opted for a cut-down EP. Made up of 'Eden Celebration', 'Melodic Heaven' and the title track, which is presented in its original form, and as an extended Time Capsule Seaside Mix, it's a remarkable window into the freshness of creativity and vision that helped launch Tankard into a beautiful, lifelong career in music. And yet, as impressive as his story is, from the first listen, it becomes instantly apparent that the rainforest rhythms of 'Eden Celebration', the Linn drum jazz-funk of 'Melodic Heaven' and the sunset piano boogie of 'All Keyed Up' all stand shoulder-to-shoulder with the larger-than-life tales that swirl around Tankard. Wonderful, wonderful stuff.
All Keyed Up EP is out now through Time Capsule (purchase here).