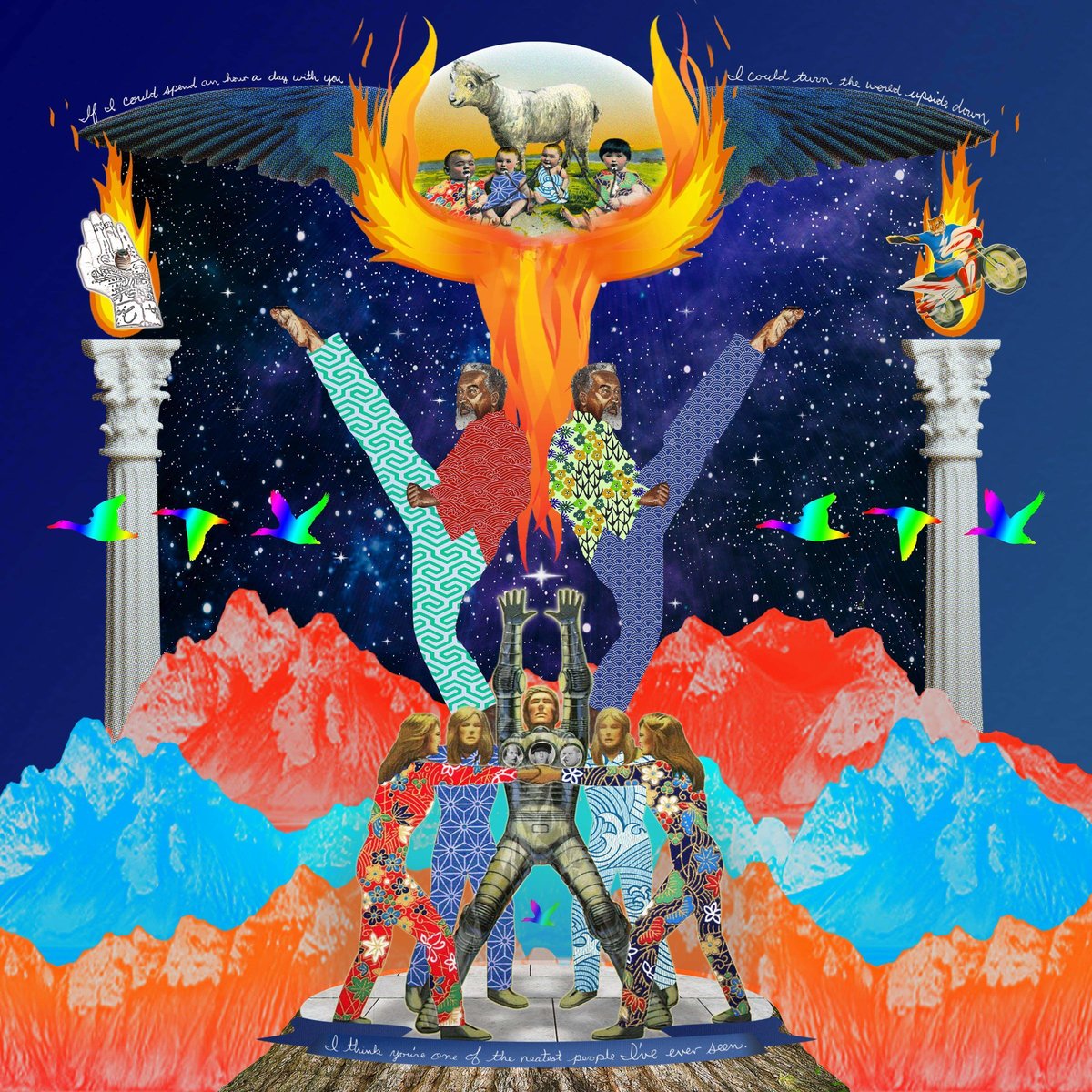 New label alert: New York's Chomp! Chomp! is a new venture from the Brooklyn-dwelling Timo Lee , a member of Greenpoint nitery Good Room's circle of after-dark aficionados. As it happens, she's also an alumna of DJ Harvey's thirtyninehotel club in Honolulu, where they served as a promoter and resident spinner — and as you might expect a Harvey associate, there's a slightly eccentric tinge to their label's debut release.
The EP's b-side is given over to Eric from America, a producer and multi-instrumentalist who fans of neo-electroclash might know from TV Baby, among other endeavors. 'At the Met Gala' is a graceful midtempo groover, brimming with elegant melody, a touch of acidic bleepery and a heavy dose of soaring synths, with an aura that's both hazy and epic. (It's doubtful if it'll be played at the next Met Gala, though.) 'For the Crowd,' with its insistent bassline and bullfrog synth pulses, is a shade more hard-charging — it's a nicely stomping little number which, as the name implies, would likely go over nicely on right-thinking dance floor.
The EP's real treat the a-side's duel effort from Eric and Chittom, who somewhat inexplicably go by the Golden Mammals moniker. A low-slung, rubbery finger-snapper, 'An Hour a Day with You' is an idiosyncratic wonder, thanks in large part one of the most distinctive spoken-word vocal passages we've heard in a while. With a tone pitched somewhere between Charles Bukowski and a twangy fast-talking sharpie, Chittom recounts the kudos that a friend gave him over the telephone: 'You know, if I could spend an hour a day with you, I could turn the world upside down!' (That's just a small chunk of it. We could all use a phone call like that right now.) The effect is…disorienting, but in a very good way. Eric supplies a loping, wide-screen remix that's also quite appealing — but really, it's hard to top the original version.
As a bonus, the record — mixed by studio whizzes Justin Van Der Volgen and Kenji Shimoda, and mastered by Rick Essig, the REM Sound honcho who cut his teeth at hallowed studios like Record Plant and Frankford/Wayne Mastering Labs — has a wonderfully immersive quality to it, and just sounds great. It's a strong debut from a label that bears keeping tabs on.
Chomp! Chomp! 001 is out on vinyl on 4 December, and digitally on 5 January. Preorder via Bandcamp.