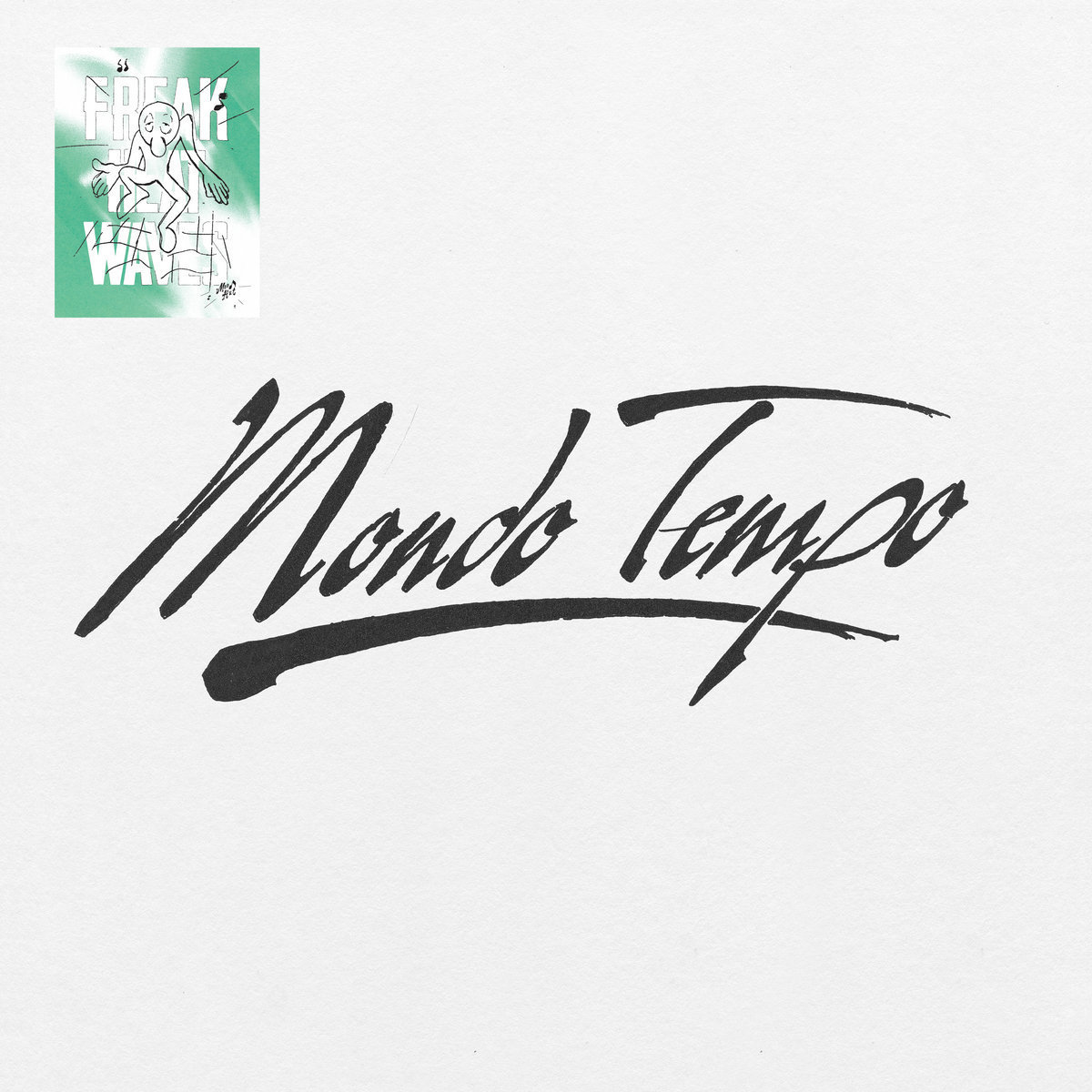 "Freaking out is a process whereby an individual casts off outmoded and restricted standards of thinking, dress and social etiquette in order to express creatively his relationship to his environment and the social structure as a whole", so said Frank Zappa.
Who could argue with Frank on that, of course the more conventional reading of freak is something out of the ordinary. On both counts this Freak Heat Waves are aptly named. And by the way, they bring some serious hotness with this new record.
It's album number five for the Canadian funk experimentalists, and their debut on the ever evolving Mood Hut label (Pender Street Steppers, Jack J, RAMZi). Following up 2020's 'Zap The Planet', 'Mondo Tempo' evolves their sound again, tightening up into a heady hybrid of dirty slo-funk, skewed pop and jazzy soundscapes.
Opener 'Time Has Come', uses squawking sax stabs, over a brisk drum beat and gravel-pit vocals for a crunchy start. 'In a Moment' has guest vocalist Cindy Lee adding some ethereal delights to a more uptempo groove with suitable balearic touches. Meanwhile, 'Endless' heads in a more downtempo direction. The earthy lead vocal matched by softer voices on the chorus and coda.
'Music Has Interesting Power' provides a midpoint pause for reflection, before 'How Do We Come Alive' hits with a strong drum pattern over moody synth sweeps. It's a woozy trip of a tune, combining dubby fills and vocal lines. 'Off My Mind' mixes a walking beat with more of those atmospheric touches and Gimme Shelter-esque female vocals. 'Altered States' has a more cut up feel, mixing spoken word snips with electronic soundscapes before closer and title track, 'Mondo Tempo'. It's a suitable endpoint to a very satisfying long player. It's various parts jazz, dub but always moody and engaging. There's even a nod to the floor - this is music that breaks over the listener in serious waves.

Mondo Tempo by Freak Heat Waves is available on 12 July via Moodhut's Bandcamp.