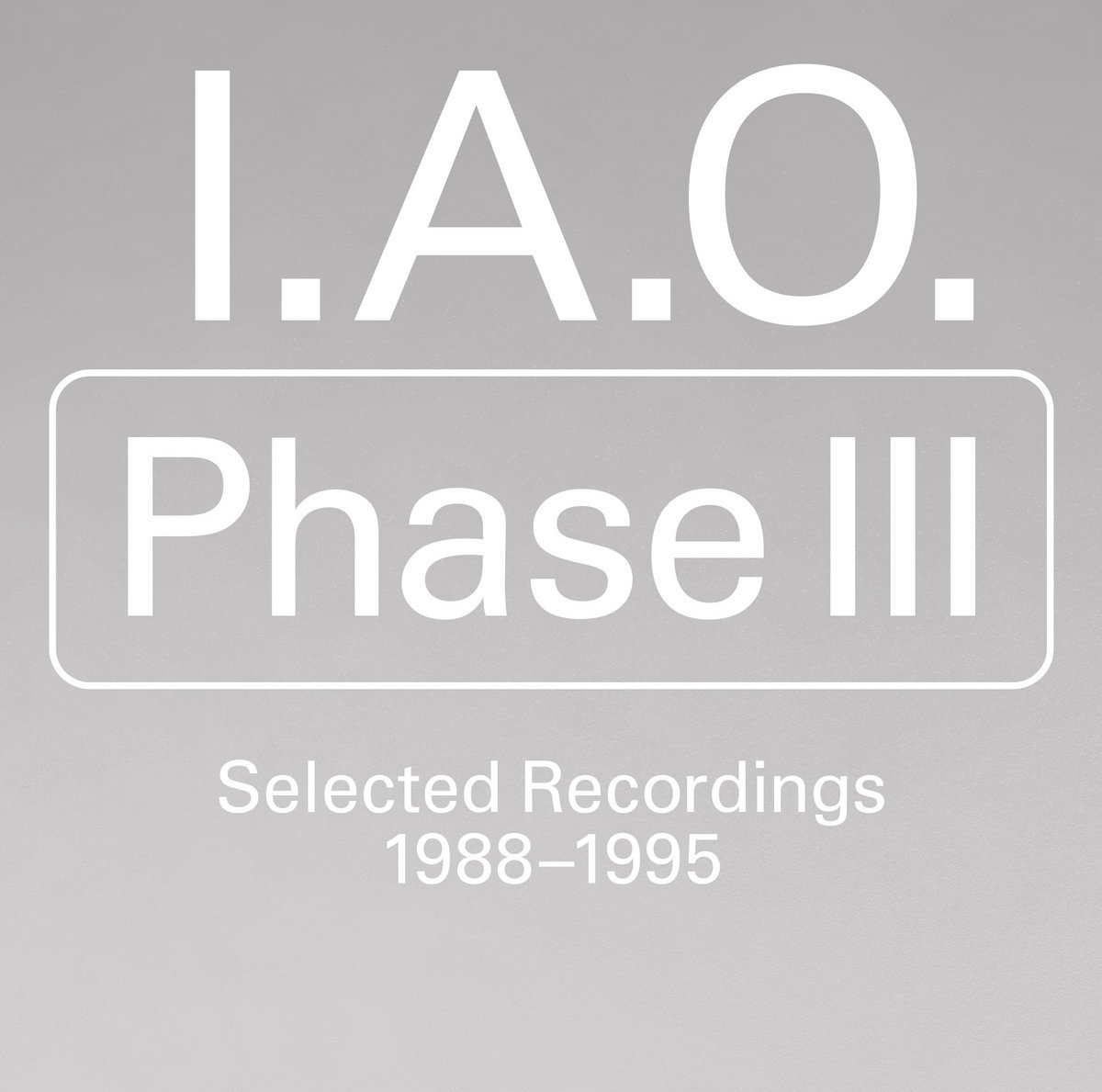 This is a lovely lush one. Melbourne's excellent Left Ear Records have put together a collection of silky smooth recordings taken from the third phase (1988 to 1995, hence the title) of enigmatic Berlin band I.A.O's recording run, then configured as the trio of Achim Kohlberger, Ralf Östereich and Carsten Zielske.
A Lynchian labyrinth of synthesiser lounge music and MIDI jazz, the sixteen tracks collected on 'Phase III' were inspired by the personalities of the artists, outsiders, and general eccentrics encountered in their day to day lives. There is some context here as well: In the late '80s, I.A.O's Achim Kohlberger and partner Dimitri Hegemann initiated Atonal Festival, these days known as Berlin Atonal. Not long after, they set-up of one of the first techno clubs in the world - U.F.O, now Tresor. So, not to get too "If you know, you know" on it, but they would have been sharing dancefloors with some pretty interesting personalities. Coupled with a backdrop of political and social unrest, and the fall of the Berlin Wall, it was a crucial era, and the music on 'Phase III' very much reflects this.
In other Left Ear Records related news, it's also worth checking out their 2019 reissues from Mariana Ingold and Justine. Folkloric electronica and soulful jazz-funk excellence.
Phase III is out now in LP and digital formats (click here)