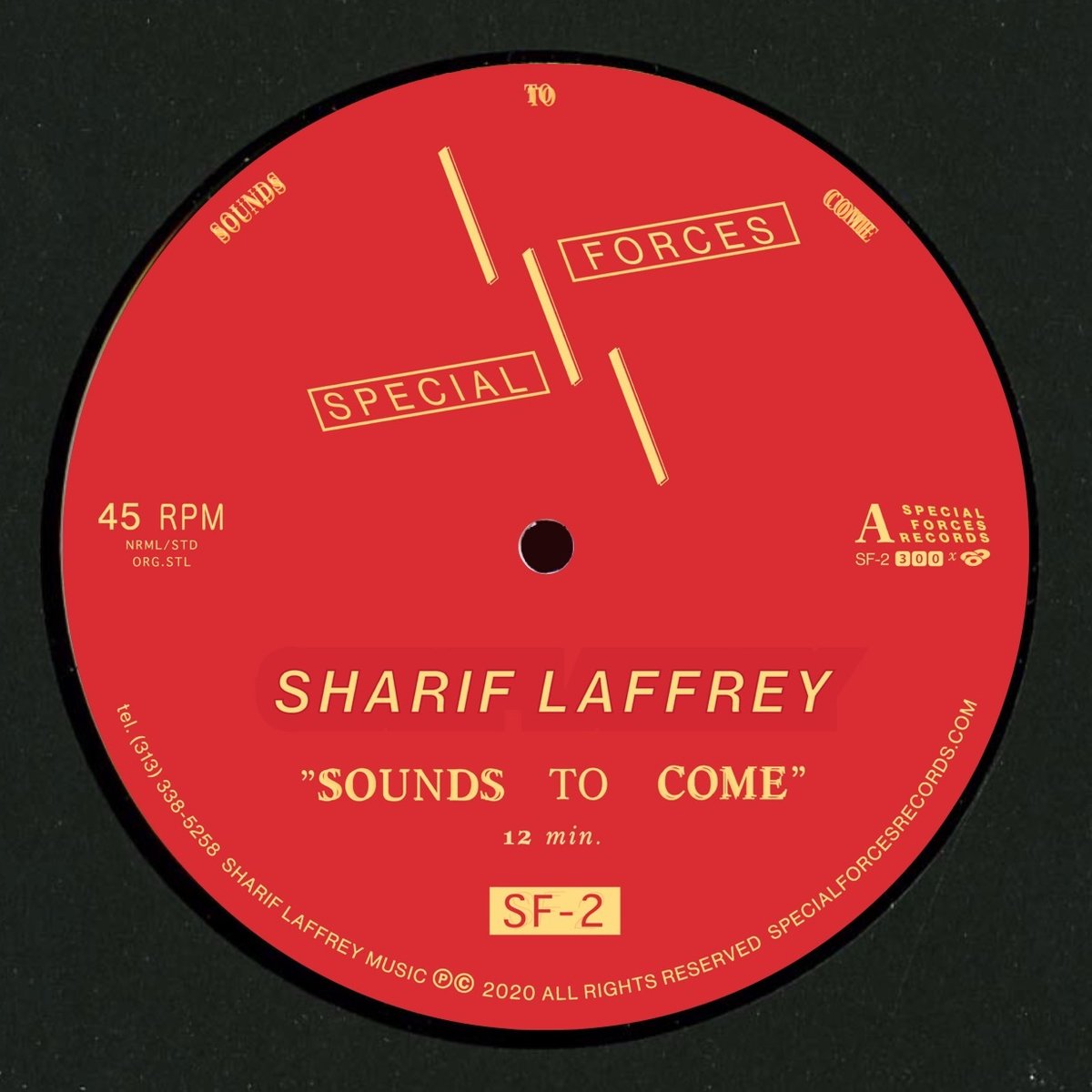 Detroit transplant Sharif Laffrey has surely found a niche - the long-form intelligent banger. On this, the second release on his own Special Forces imprint, he's honed his 'thing' to the nth degree. For this is lethally effective body music and no mistake. Taking a handful of elements and deploying them with razor sharp precision, 'Sounds to Come' is that rare thing, a functional 11 minute dance track that you'll want to play all the way through. A trancey techno chassis with constantly shifting and switching elements combined with his now trademark vocal samples. This time maybe with a slightly more tongue in cheek bent - where is that "Start the intro tape" from? Monty Pythons Contractual Obligation LP?! It's doing my head in! It all adds up to way more than just the sum of its spartan parts.
Also refreshing in a world of dialled in remixes and filler tracks is Sharif's insistence on just giving us one REALLY GOOD track. Justly deserved confidence right here. This record also contains one of the coolest noises I've heard in recent times, a kind of sci-fi, whirring that is used so sparingly that it has an addictive edge. Close adherence to the first rule of showbiz - to always leave them wanting more - is the name of the game. The structure is another very clever thing as broadly the record starts and ends in the same place, with all the tension coming from a meticulous game of subtraction / reduction and a neat handling of negative space.
This here is sneaky, crafty work from a producer out there by himself right now. Check it!
'Sounds to Come' is out on the 31st of January on Special Forces