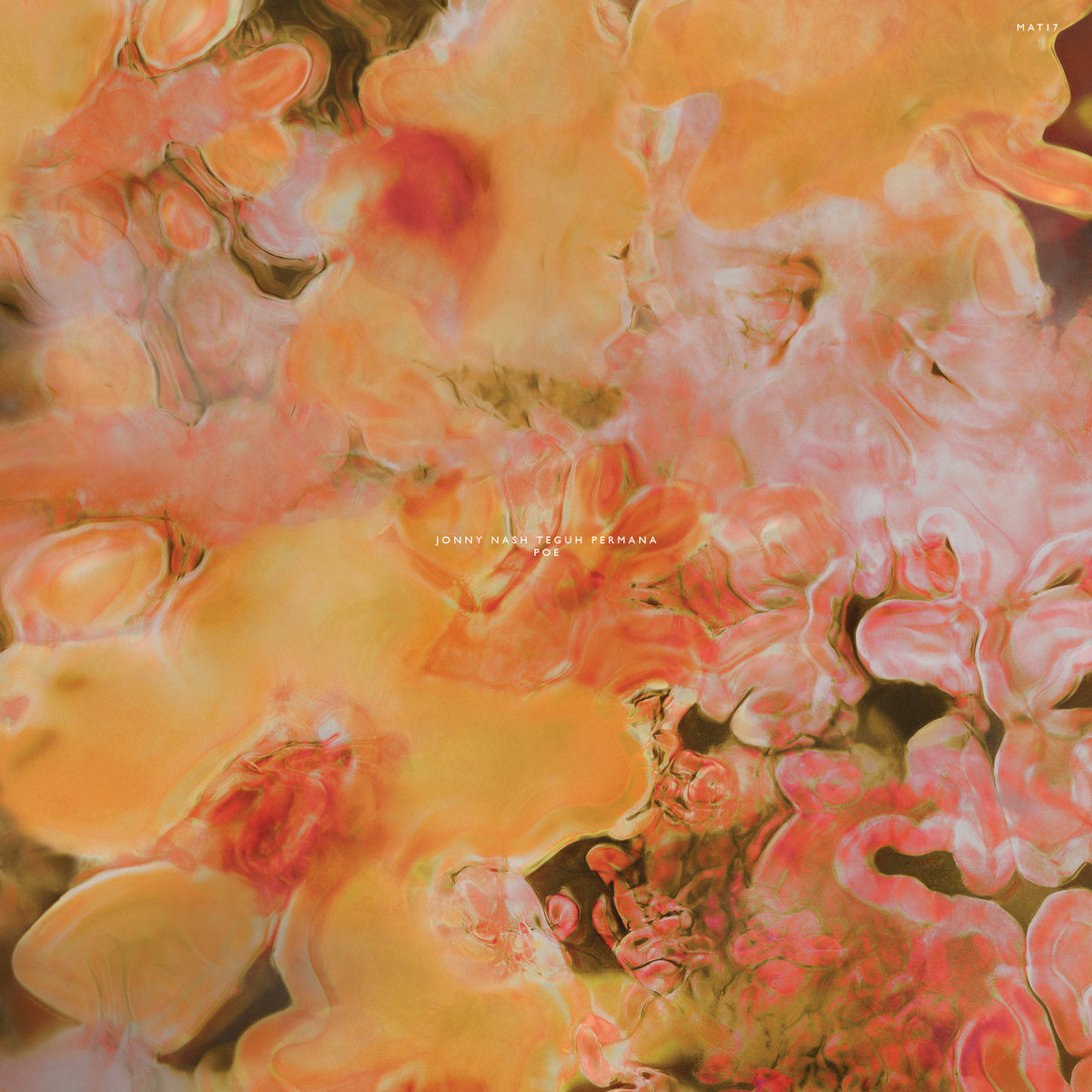 Jonny Nash's career is defined by musical curiosity, a trait that's taken him from the swirling disco-trance of Discosession to the palliative musings of Gaussian Curve, squeezing in time for a bit of glorious space-rock drone via the awesome one-off Spirit Bear Mezcal Ensemble. The Amsterdam-based artist's solo work tends to focus on contemplative ambience — last year's 'Make a Wilderness' was a gently meandering collection, its exploratory arrangements and arcane instrumentation coalescing into something quite beautiful. Nash's latest outing, a collaboration with the Indonesian musician Teguh Permana, is a similarly meditative affair — but thanks to the fact that Teguh's instrument is the tarawangsa, an immensely expressive two-stringed instrument used in the sacred music of Sunda, the textures and inflections of 'Poe' are distinct not only from 'Make a Wilderness,' but from pretty much anything else we've heard lately.
In the Sundanese language, 'poe' translates as 'days,' and 'Poe,' released on Nash's own Melody as Truth label, is posited as a reflection on the passing of time, the changing of the seasons, and of the cycle of life, death and rebirth. The music's immersive and meditative vibe lends itself to any number of interpretations, however — and that ambiguous vibe is a large part of its appeal.
The seven cuts on 'Poe' are brimming with thrums, twangs and sighs, sometimes layered over hints of traditional song structure, at other times left to roam through a landscape of its own making. 'Duan' fits into the former category, with its piano arpeggios providing an elegiac scaffolding for an array of bent-note cries that lend the song a slightly mournful air. Others, like 'Langit,' have a freely flowing energy, with the tarawangsa dancing around an electric guitar's strums and sighs.
There's a near-sacred feel to these songs, but one of the most heavenly is also one of the most grounded: With its warm chords and wistful melody coloured by emotionally resonant, almost bluesy tarawangsa tones, 'Air' feels like a dream of a half-remembered life. Like much of 'Poe,' it's music that conjures up a multitude of emotions, fusing a pensive sense of loss with hope for what comes next.
'Poe' is available via Melody as Truth's Bandcamp page.