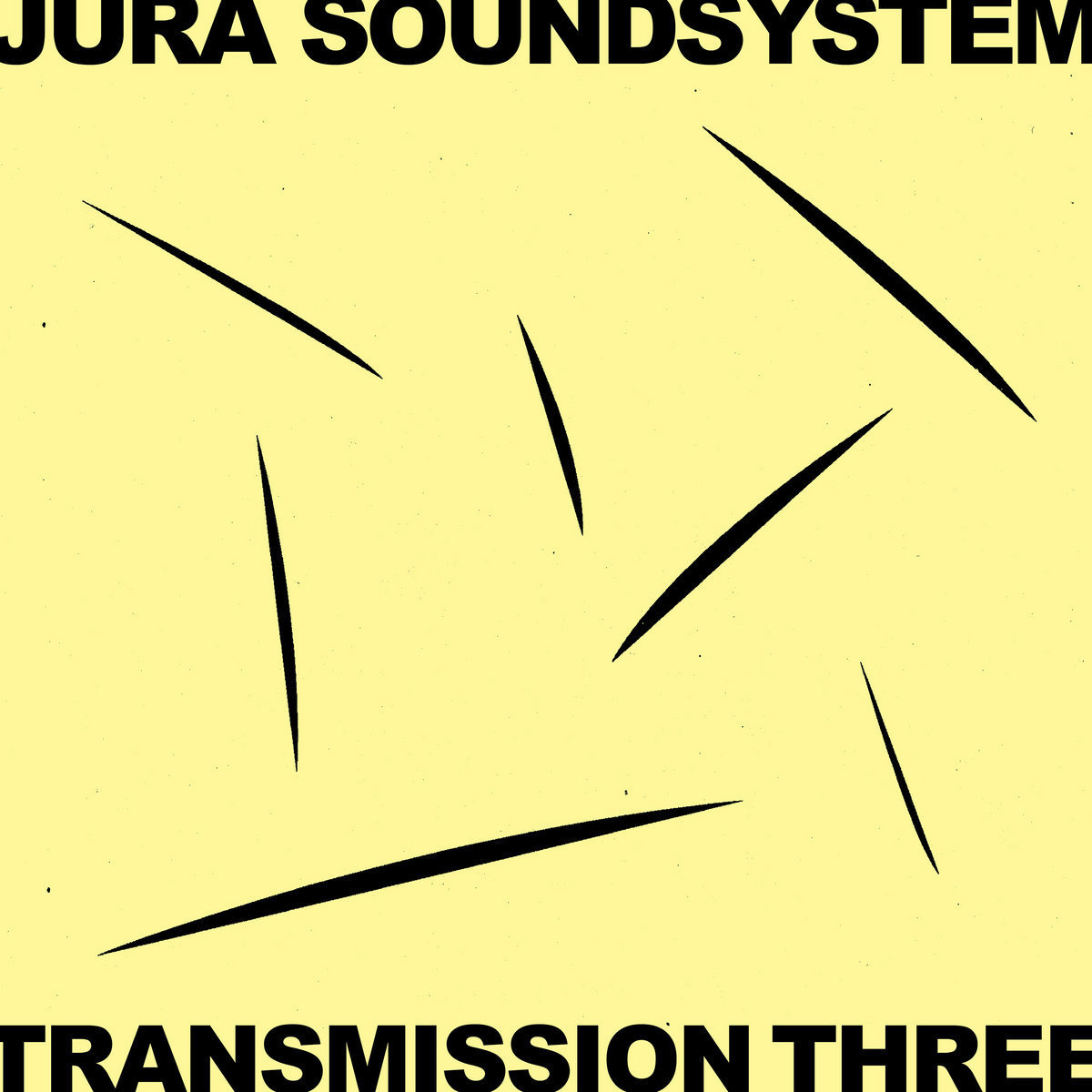 "Good people doing good things", that was Apiento's description of Kev and the Isle of Jura folks when he sent over this release for a listen. And it's hard to disagree with that verdict on their release of the third 'Transmission' compilation as Jura Soundsystem. It follows 2020's first edition, which set the tone for the label and the next volume, simply titled 'Two'. This forthcoming third album makes up the final addition to the series.
Rare, obscure, forgotten or simply overlooked - these are selections that align with the vibe of the label's original releases. There is definitely a varied set of track choices, but they all draw a clear line of connection through the space between dub and disco where there is the possibility to dance. For good measure, there are touches of ambience and even psychedelia - all the good stuff basically - sequenced appropriately to rise and fall in tempo across the four sides.
'Transmission Three' begins with a Mixmaster Morris track, previously unavailable on vinyl. Operating under his Irresistible Force guise, the dreamlike 'Lotus Position' sets the tone for this compilation. Pulsing, sometimes soaring, fluttering even, as underwater noises and echoey keyboard lines dance over the minimal backing. Full Moon Scientist follows with 'Lunar Base Dub', taking the tempo up and introducing more dub-centric sounds with accompanying slide guitar layers.
The Rude Band's 'Doug's Dub' from 1982 is more funky, a walking-type skank of a tune that precedes the next, and first, vocal track on the album. This is where Robert Minott comes in with 'Give Me Your Lovin' (Dub)'. A tightly produced mid '80s US reggae track with plenty of sax from the nephew of Sugar.
Mary House with 'Ambient (Krishna Instrumental)' is up next, opening with Soul II Soul style drums and an 80s street-soul feel with added chill touches. These combine via a dubbed out piano line and xylophone-esque hook at the core of the tune. Mamukata's 'El Flute del Sol (Jimmy Version)' folds a pan-pipe sounding stab into its head nod drum break, continuing the tempo build from the Mary House track.

Side C begins with obscure South African group Inspiration. They twist Sylvester's 'I Need Somebody to Love Tonight' into their own 'Do It (12" Mix)'. They keep elements in place, that unmistakable bassline for example, but then somehow pull in the keyboard feel of 'Why' to take this song out of the other side, and into something new altogether.
Tempos are built further with Optimus on 'Four Point One', a rolling breakbeat tune with wah wah guitar and cowbell. There's a haunting sax to rein in the freneticism just a touch - a beautifully balanced tune. In terms of pace, it's the high point, things drop down a notch or two on the closers.
Dub is back (although it never really left) with Jean Michel Bertrand's 'Dream Reggae' (Jura Soundsystem Special Version). It's nine and half minute plus of atmospheric but uplifting electric guitar, overlaid with heavily filtered organ solos playing between the dub effects.
It takes proceedings down in readiness for the album's last tune proper. Like Transmission Two's Jeff Bridges track, there's spoken word here too, with snippets of Jimmy Cauty and BIll Drummond, amongst others, discussing the million pound burning event that ended a chapter in the KLF story.
This is not the end, bonus tools and FX are provided for use as you see fit. It's an old school touch, that along with the versioning on the Jean Michel Betrand make the Jura approach one that goes above and beyond other labels out there. And oh yeah, the artwork is pretty special too.
That opening quote is absolutely true, but calling this good undersells it. Compilations come and go, but this is a must have and a fitting end to the Transmission series - over and out.
'Transmission Three' a compilation by Jura Sound System is available now on Isle Of Jura. Head to their BANDCAMP to find out more.