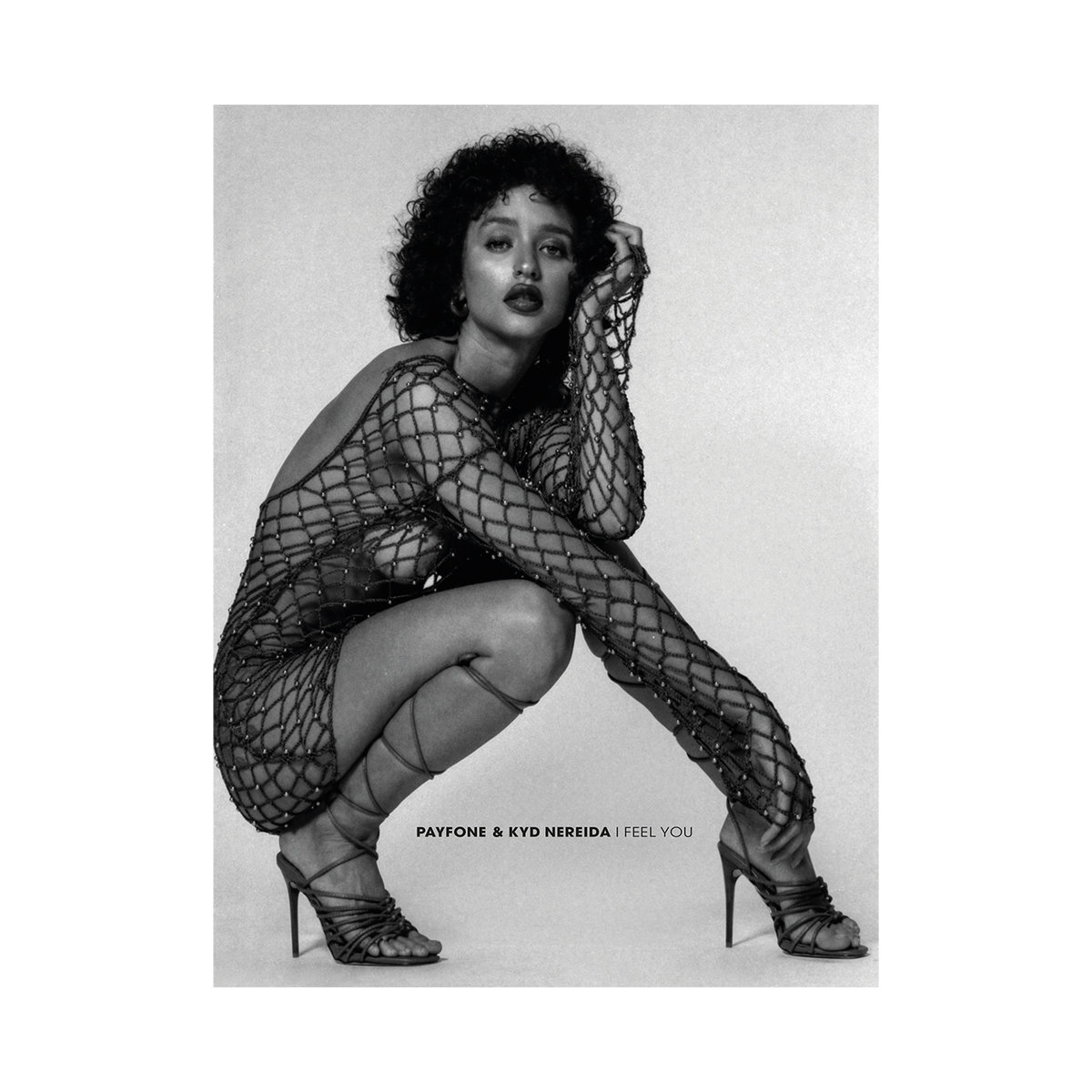 Happy to welcome new writer Paul East to Test Pressing. I first met Paul through our lovely TP forum. He grew up on a diet of techno and the like at university in Liverpool and, much like lots of us, has ended up liking a bit of everything... Welcome Paul and over to you...

//
If you didn't know, Payfone are Phil Passera and Jimmy Day, releasing music under that name since 2013 - starting with the 'International Smark' single. My intro to them was the 'Paradise' 12" on Golf Channel which kind of blew me away at the time. Expansive and ambitious production that still sounds fresh today, almost ten years on. Payfone make groove-laden music with a live production feel but they're not afraid of a decent hook or vocal contribution.
After a single release on Otis Records post the Golf Channel years, they've been ensconced ever since on the books of Leng and now continue a run of quality 12s with their latest, 'I Feel You', featuring the vocal talents of polymath artist Kyd Nereida.

The digital package is four tracks, Original, Radio Edit and a Remix with instrumental from Paul 'Mudd' Murphy (Claremont56). The Original Mix is seven+ minutes of 90BPM soul music with dreamy sax backing, propulsive bass and that blunt stabbing guitar sound. The bassline is heavy, almost claustrophobic, carrying the aching vocal delivery along with it. Sweeping strings then take the song up a level, along with the repeated 'dying to let you know' message, before the earlier guitar coda closes it out.
The Mudd remix takes the guitar and bass lines and stretches them out, making them feel more dense. He also pulls up the orchestral elements placing them more central. Then there's the added trademark bass thud, recognisable from his own productions. Vocals are still intact, but you have to wait. The remix feels like a two act piece, with the second half emphasising the piano line, giving it a repeated airing while the vocal swirls above it. There's certainly more going on than the original which has a sparser feel, but it does something different with the original while staying true to its feel.
Payfone are not prolific but always worth the wait. Definitely 'what is that?' music for the uninitiated.
Payfone's 'I Feel You' is out now on Leng.