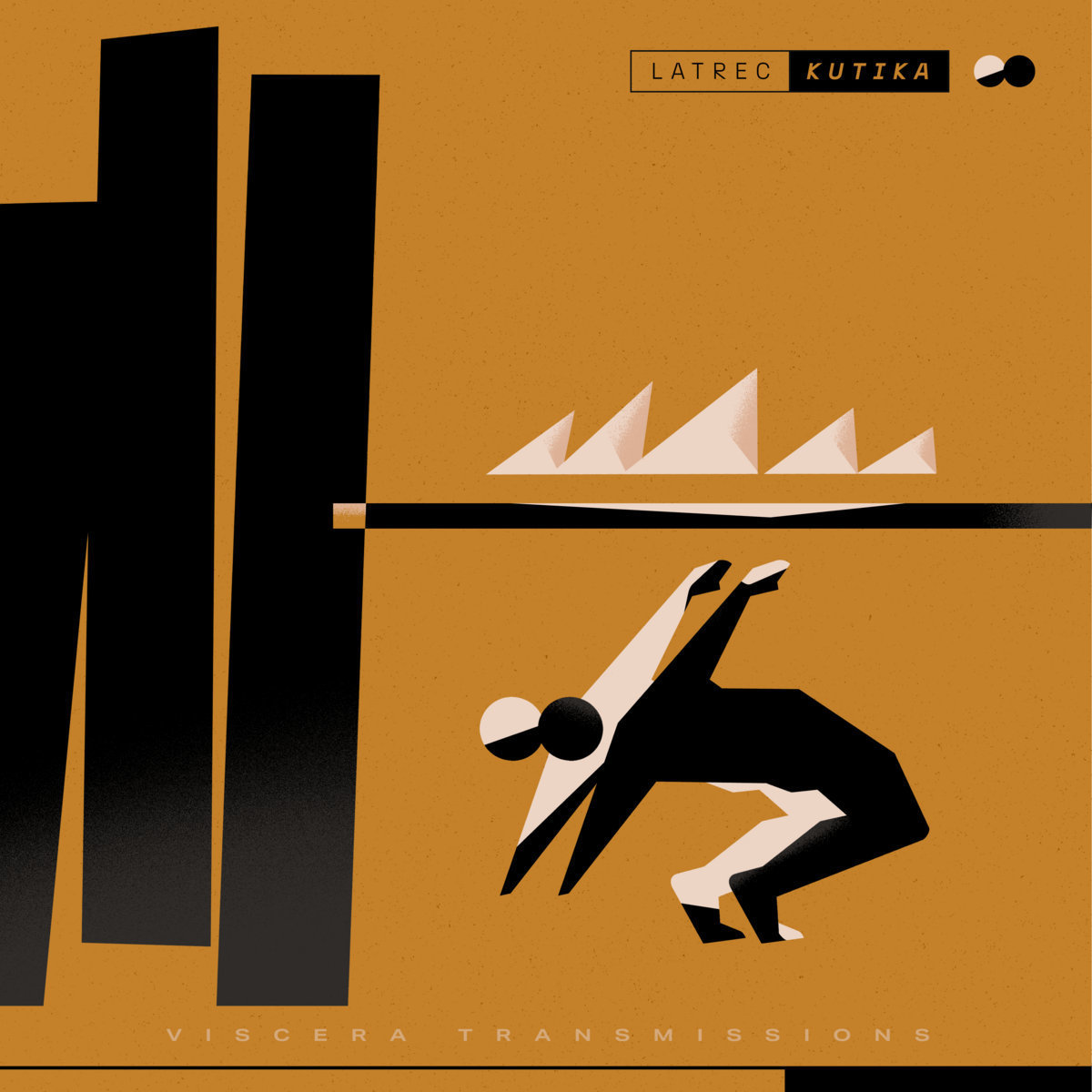 Viscera Transmissions started life as a mix series, with selections from the likes of Neil Diablo and Richard Sen amongst many others. They are urban astronauts, exploring the furthest reaches of the cosmic dance-floor - and who would argue, given the evidence here. Another take would be, they put out tunes that bang.
There has been a bit of a gap since their previous release in June '22. But, listening back, Manami's "Eventide in Orbit" was a superb set of space-inflected techno. This new release from Latrec, 'Kutika', picks up where that left off with a sophisticated, yet direct, piece of dancefloor equipment. With this release, Latrec (Andy Bainbridge and Serious Hots) have found that sweet spot between techno and house where funk resides.
How does it sound? Try warbling keyboard lines, interspersed with cut up, filtered, vocal chants, sitting pretty on an electro-tribal beat for size. The music is organic and metallic at the same time. Plus there's some delicious acid wobble in for good measure.

Two additional mixes on the release top up the Original and Dub versions. The latter of which really does what a dub is supposed to do, expanding the areas between the original's elements into something new and immersive.
The W.C. mix. spaces out the drums, initially taking it to electro-steppah territory. Beats are layered as it progresses, evolving into a more lysergic direction with echo and shimmering arpeggios. It's more sparing in the use of the vocal sample, saving it for the final run in.
Remotif's remix on "Kutika" is a harder affair. Drums are toughened and the tempo upped. Swooping space noises swing in and out of the mix before tipping into the bassline heavy push to the end.
Definite dance music, ready to take you to the outer reaches.
"Kutika" is released on 5 May via Viscera's BANDCAMP and is available on vinyl and digital.