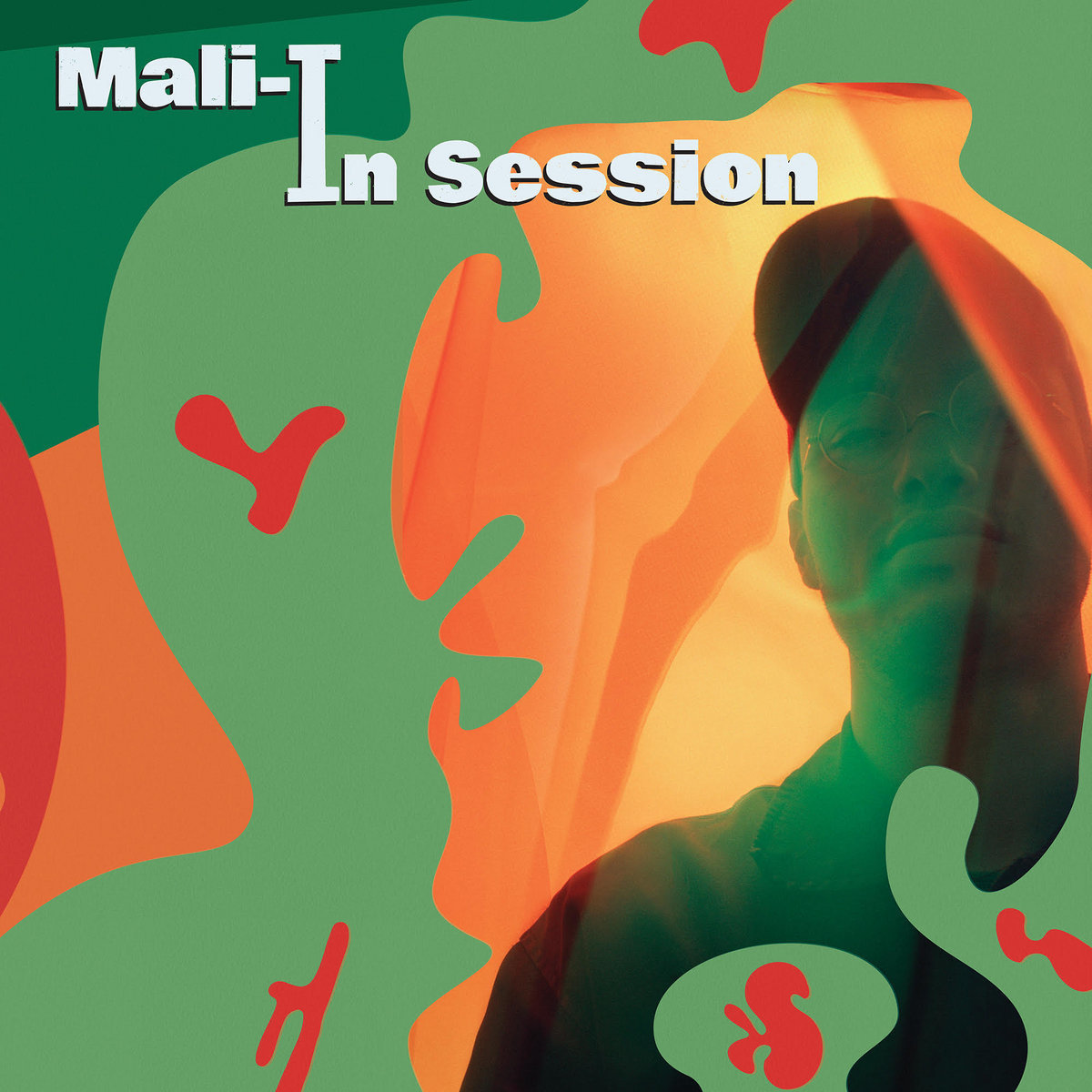 A really very impressive debut album here from London based producer Mali-I who presents a wonderfully coherent collection of tracks bound together by a dubwise production perspective. It's a record that not only successfully applies dub influences to a range of other contemporary music styles but also, conversely, takes influences from these genres and feeds them back into the dub paradigm. In this way it reminds me a bit of Nightmares On Wax's seminal 'Smokers Delight' with the end result being a similar irresistible sonic melting pot of dub, reggae, soul, hip hop and house.
The nine tracks divide pretty equally between vocal cuts and instrumentals/dubs. The aptly named opener 'Next Level Intro' nicely sets the scene in the shape of a deeply funky dubby instrumental that gives a nod to the classic funk tinged dub of The Upsetters whilst still sounding very London 2023. This is followed by the beautifully immersive ambient dub of 'The Fool Version' before heading into the first vocal track in the shape of 'Heaven Sent' which is a lovely piece of contemporary soulful lovers rock with Ms Ray on vocal duties. The soulful vibes continue with 'Near Or There' this time with vocals delivered by J Caesar that finds the sweet spot between reggae and street soul. The vocals then take a pause as we head into 'Scorpio Riddim' whose skittering slo-mo breakbeats pay homage to garage and jungle and achieves that rare accolade of being a genuinely dancefloor friendly dub tune.
Flip the record over and things get darker on the tough digi-roots stepper 'The Blame' which provides the perfect backdrop for Lincoln Barrett to showcase his distinctive vocal delivery. Natty Wylah takes over vocals responsibilities on 'This Place' to create a really very lovely hazy sunshine drenched piece of dubwise modern day soul. Lincoln Barrett returns to the mic for 'The Murderer' which takes another turn to the darker sides of the dancefloor before instrumental cut 'Finality' appropriately brings the album to a close with a expertly constructed slice of bouncy digi-dub house.
A very impressive and promising debut that sets high expectations of more good things to come from this intriguingly versatile producer.
Copies of 'In Session' by Mali-I are available in the Dubwise Vinyl shop.