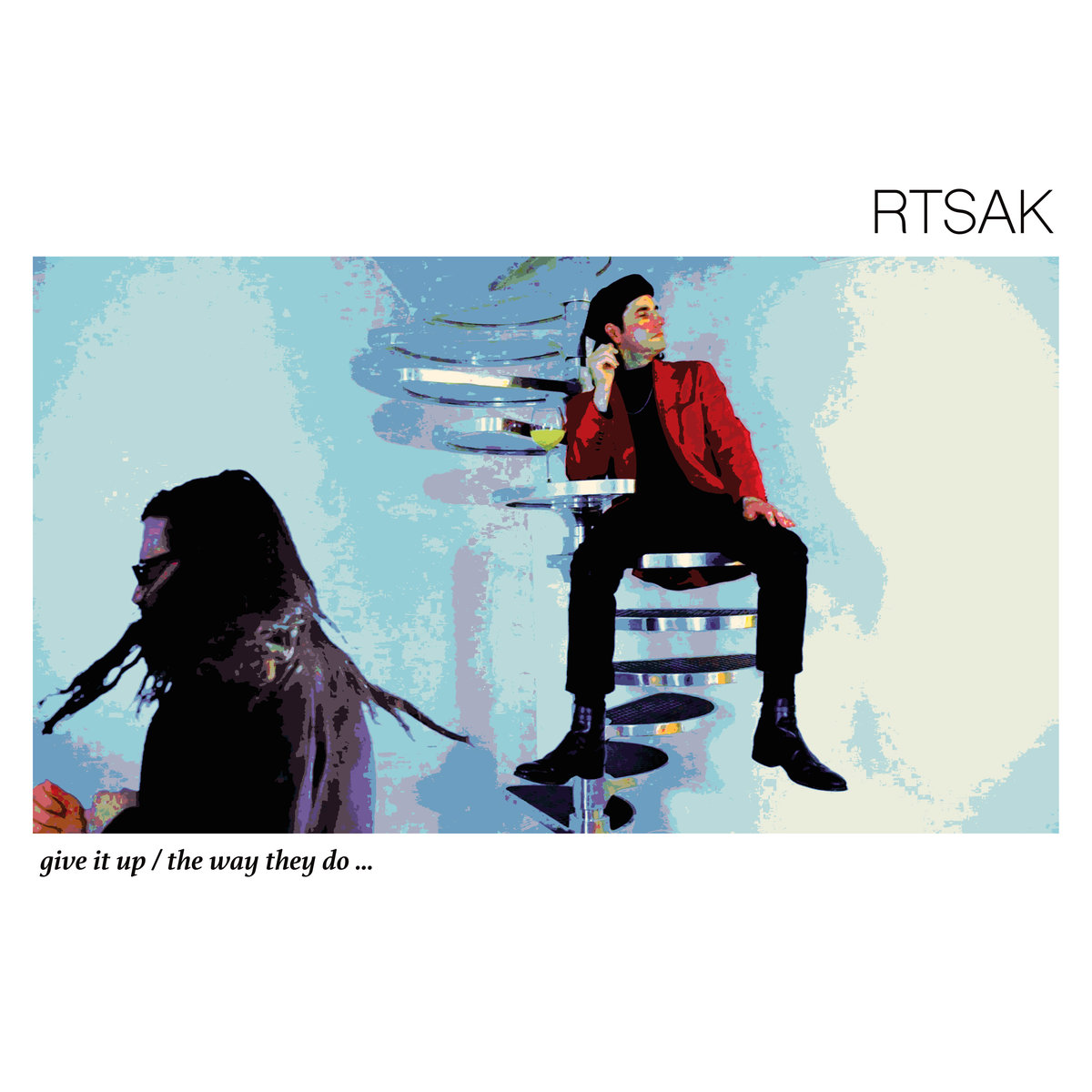 Raphael Top Secret is back with a project linked to his own name alongside Antoine Kogut from Syracuse hence the RTSAK. Together they have co-programmed and produced this debut release on Cachette Records.
A1 features a remix from Benedek on 'Give It Up'. He's got a good style has Benedek. This version comes across very much like that Mr Fingers style of old when he was signed to MCA records and was doing the mid-tempo house thing. Floating keys, nice grooving drums and stabs and trumpets feature as Raphael rides the top 'giving it up…'. It's like that street soul sound transferred via a European holiday resort and a Chicago basement studio.
Pender Street Steppers (er) step up next with a version of 'The Way They Do'. Again its like a nice 100bpm vibe with sweet drums and fills. It's got dubbed out keys and Raphael's vocal chopped up over the top… I like it a lot. It's super 80s but at the same time kind of modern. I guess that is where we are with a lot of music right now. It's good. Proper grooves.
The B side of the 12" comes with the originals. It's kind of different having the originals on the flip but I get the feeling RTS likes to do stuff differently. The original of 'Give It Up' is pretty pacey but light in feel. Light Roland drums leaving room for the vocals and keys… Its sweet and innocent and with an additional arp and guitar its got really nice energy. Finally we have the original of 'The Way They Do' which is super slow and has that private press lo fi feel to it. If you found this in a French market one Sunday you'd think you'd won the lottery. A killer 12" with a bit of something for everyone. Check the clips HERE.