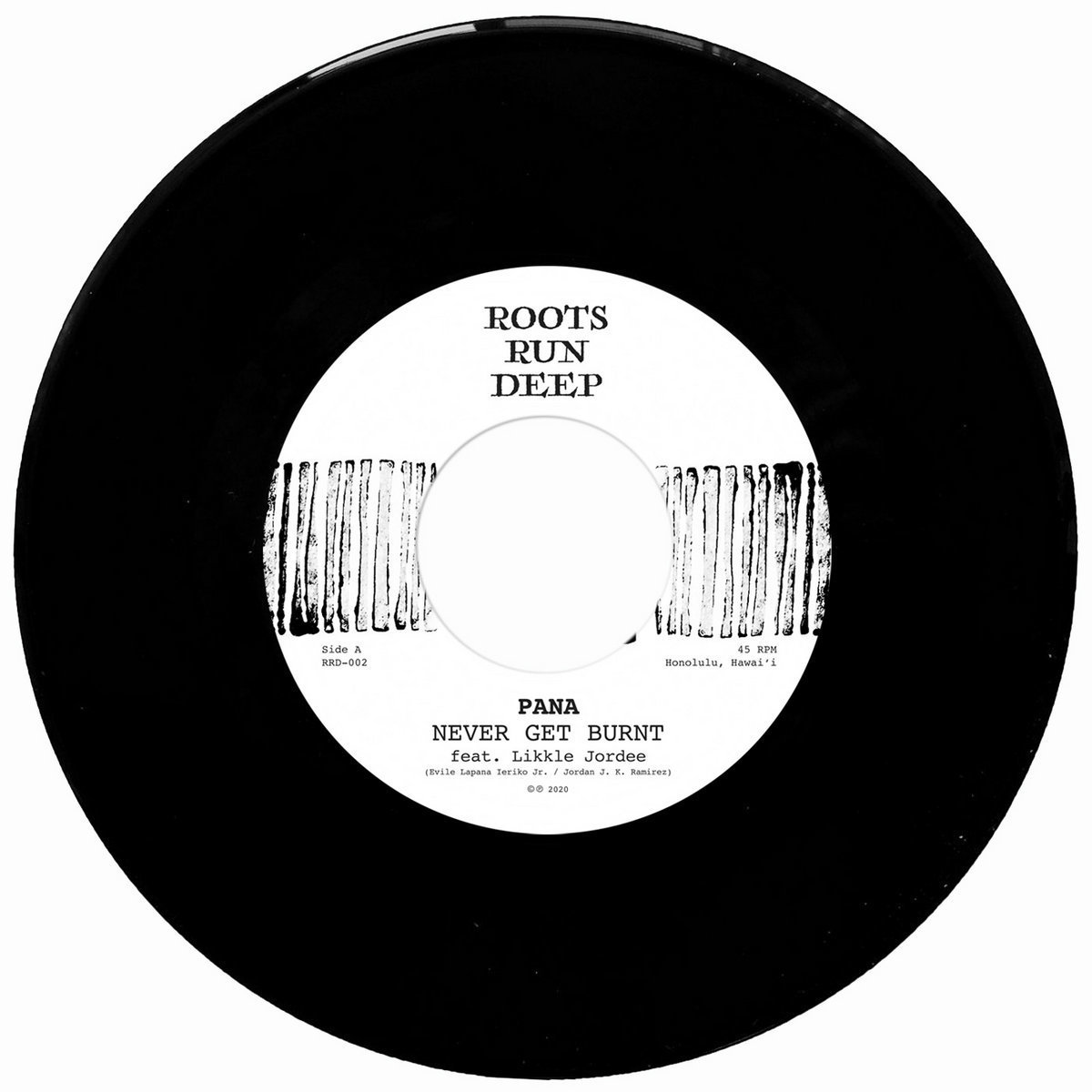 Roots Run Deep, Aloha Got Soul's excellent new strictly Hawai'i reggae continues with RRD002, a new 7" and digital release from Pana and Likkle Jordee, who Roger Bong from Aloha Got Soul often describes as the hardest working duo in Hawai'i.
Side A: "Never Get Burnt" is a strident one drop number, hearty roots reggae with a dancehall ragga vibe that just keeps on giving, and giving, and giving. On the flip, Pana and Likkle Jordee serve up an instrumental version with a lush sense of space. Vocal or version, "Never Get Burnt" just bubbles, and bubbles; and bubbles. You can pre-order it in 7" or digital formats via bandcamp (here).
In other Aloha Got Soul related news, check out blank check's tribute to Madvillain (here), the new Tender Leaf 7" reissue (here), and Dae Han's "Seasons Vol. 1" beat tape (here). The Aloha Got Soul/Roots Run Deep camp have always got something going on.