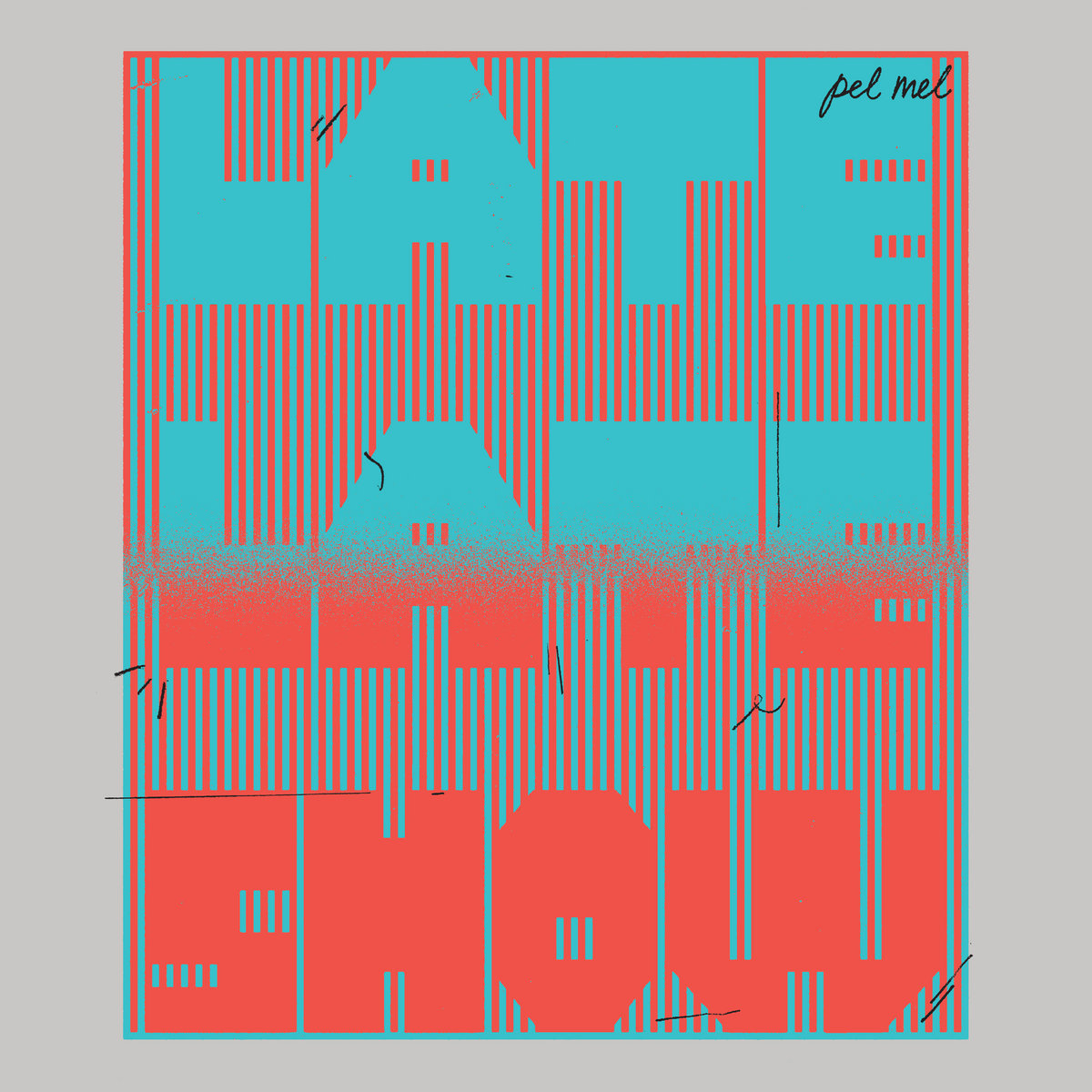 During the early 1980s, the Newcastle post-punk band Pel Mel were accorded the distinction of being the only domestic act signed to GAP Records, the Sydney-based label that licensed Manchester's storied Factory Records into Australia. Formed in 1979, they took their cues from The Cure, Wire, Joy Division, The Fall and Gang of Four, playing music that blurred the boundaries between post-punk, new wave and electro to audiences of students, underage music lovers and other misfits who didn't quite fit into Newcastle's steelworks and surf town culture.
In 1980, they travelled across New South Wales to Sydney, where they became part of the Harbour City's burgeoning alternative music scene alongside Laughing Clowns, Tactics, The Reels, Wild West and the M Squared crew. After recording their jittery first single, 'No Word from China', for their bespoke Primate Records imprint, Pel Mel captivated the young Australian counterculture. From there, they quickly signed with GAP, released several more of-the-era singles, and toured Australia with Elvis Costello before a burst of frenzied creativity and line-up changes that gave birth to their first two albums, "Out Of Reason" (1982) and "Persuasion" (1983). During those years, they developed a reputation as an energetic and engaging live act and continued touring until 1984, when the group ran out of steam and parted ways.
Over the following years, Pel Mel developed a cult reputation within the Australian counter-cultural music canon and further abroad with open-eared post-punk and avant-rock collectors, eventually culminating in a series of reunion shows as the Pel Mel Organisation in 2012, as well as a Best Of compilation and a live album. And that could have been where the Pel Mel story ended, but our friends at Melbourne's Efficient Space label other ideas.
Buoyed by rumours that there was a third unreleased album in the Pel Mel vaults, they embarked on a decade-long pursuit, which on June 9 2023, led to the release of "Late, Late Show." Recorded to tape in the mid-1980s, the six tracks contained on "Late Late Show" find Pel Mel utilizing a blend of LinnDrum, live drumming, rubbery post-electro synths, angular post-punk guitars and airy vocals to explore an eclectic, eccentric and thoroughly engaging vision thoroughly free from commercial pressures.
After opening with 'Love On A Funeral Pyre', a bubbly half-time number that evokes a bossa nova drum machine sensibility not unlike the dreamy sunset ambience of French-Belgian synthpop trio Antena, 'Shipwrecked' sees them stepping slightly sideways into an electro-samba groove dressed up in yearning vocals from Jude McGee, who took over lead vocals from Graeme Dunne after their first album. From there, 'Fool's House' flips Pel Mel's sound into a form of twee boogie where flickering disco guitars slow dance with refrains that wouldn't sound out of place on a Young Marble Giants record before 'Mr President' sees that band landing in a punk-funk interzone somewhere between Orange Juice, Talking Heads and Tom Tom Club.
From there, Pel Mel wraps up "Late, Late Show" with the swirling synthesiser soundscapes of the album's title track and an easy breezy digital reggae-not-reggae bubble on 'Calamity Jane'. Listening back through the album again while writing up this review, I was struck by two interconnected feelings: Sadness Pel Mel wasn't able to release and tour "Late, Late Show" during their golden era and a deep gratitude that, close to forty years later, we've been given the gift of this music at all. A late, late show is better than no show at all, but it's hard not to wonder what could have been.
Late, Late Show is out now through Efficient Space (here)