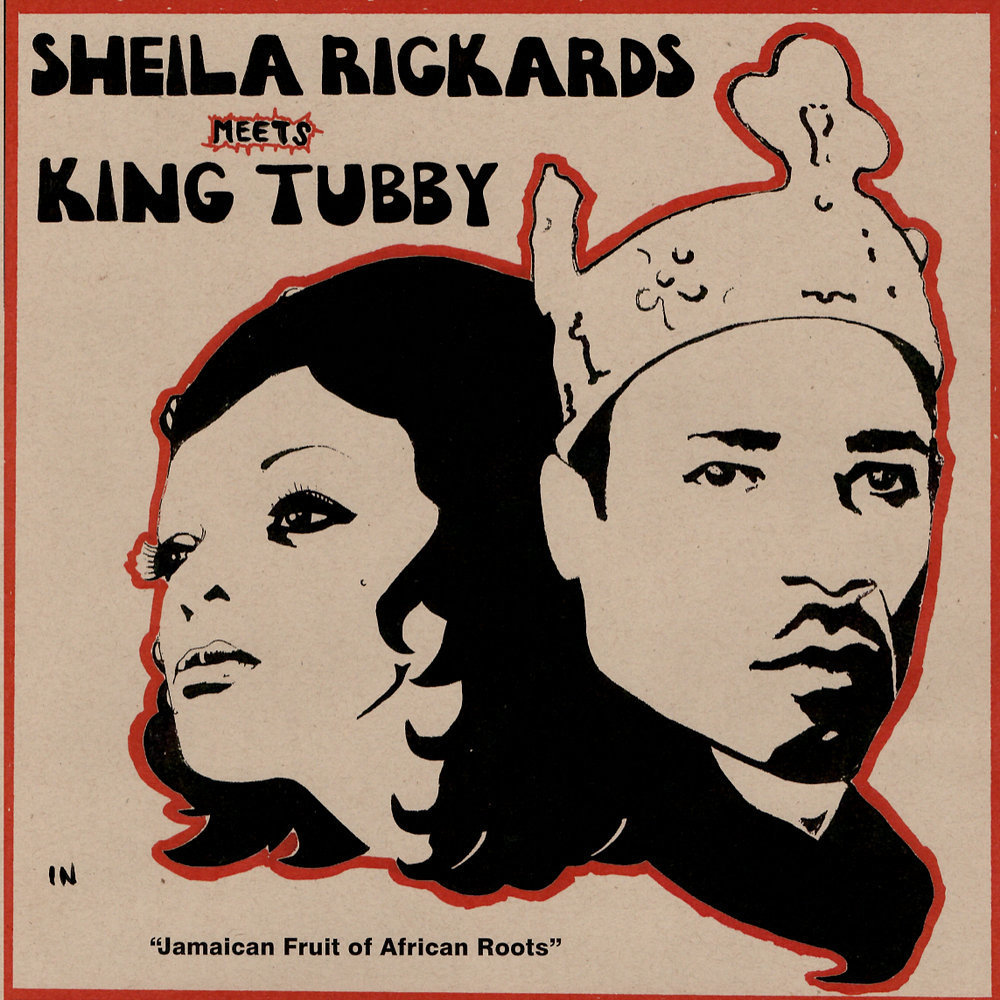 This is an absolutely stunning record with a fantastic backstory that has not only been made into a feature length documentary but also led to the foundation of the Canadian reissue label Shella Records who are responsible for this release. Sheila Rickards was a jazz singer who briefly in the mid 70s teamed up with reggae producer Bunny 'Striker' Lee and his in house band The Aggrovators to try her hand at reggae. The resulting recording sessions took place at Harry J's studio and then later at King Tubby's where the instrumental track was voiced and then subsequently turned into one of Tubby's greatest dubs 'The Dub Station'.
Sheila's jazz background means her powerfully dramatic vocal delivery is quite unlike anything else heard in reggae. The Goldfinger referencing intro to the song is no doubt a nod to the close resemblance her voice bears to Shirley Bassey's and the unexpected combination of these distinctive vocals with the tough bass heavy roots reggae backing provided by The Aggrovators results in some absolute one-of-a-kind musical magic.
The stand out nature of the track is what caught reggae enthusiast Chris Flanagan's attention when he first heard it on a bargain bin compilation he picked up in local Canadian second hand record shop. His obsession with discovering the true identity of the illusive 'Shella Record' to whom the track was credited led to a cross continental treasure hunt which is documented in the wonderful film he produced 'Shella Record, A Reggae Mystery.'
I won't go into too much detail here on how the film pans out as I would really encourage you to take the time to watch it yourselves as it's an extremely rewarding and life affirming experience. All I'll say is it touches on themes of vinyl obsession, lost (and regained) musical dreams and the power of music to unite and connect people which are all things I think most readers of Test Pressing can related to.
You can watch the trailer below and the film itself is available to watch for the bargain price of £3.99 via YouTube which I'm pretty sure will be the best £4 you'll spend this year. I also have copies of the record available for sale in the Dubwise Vinyl Shop.