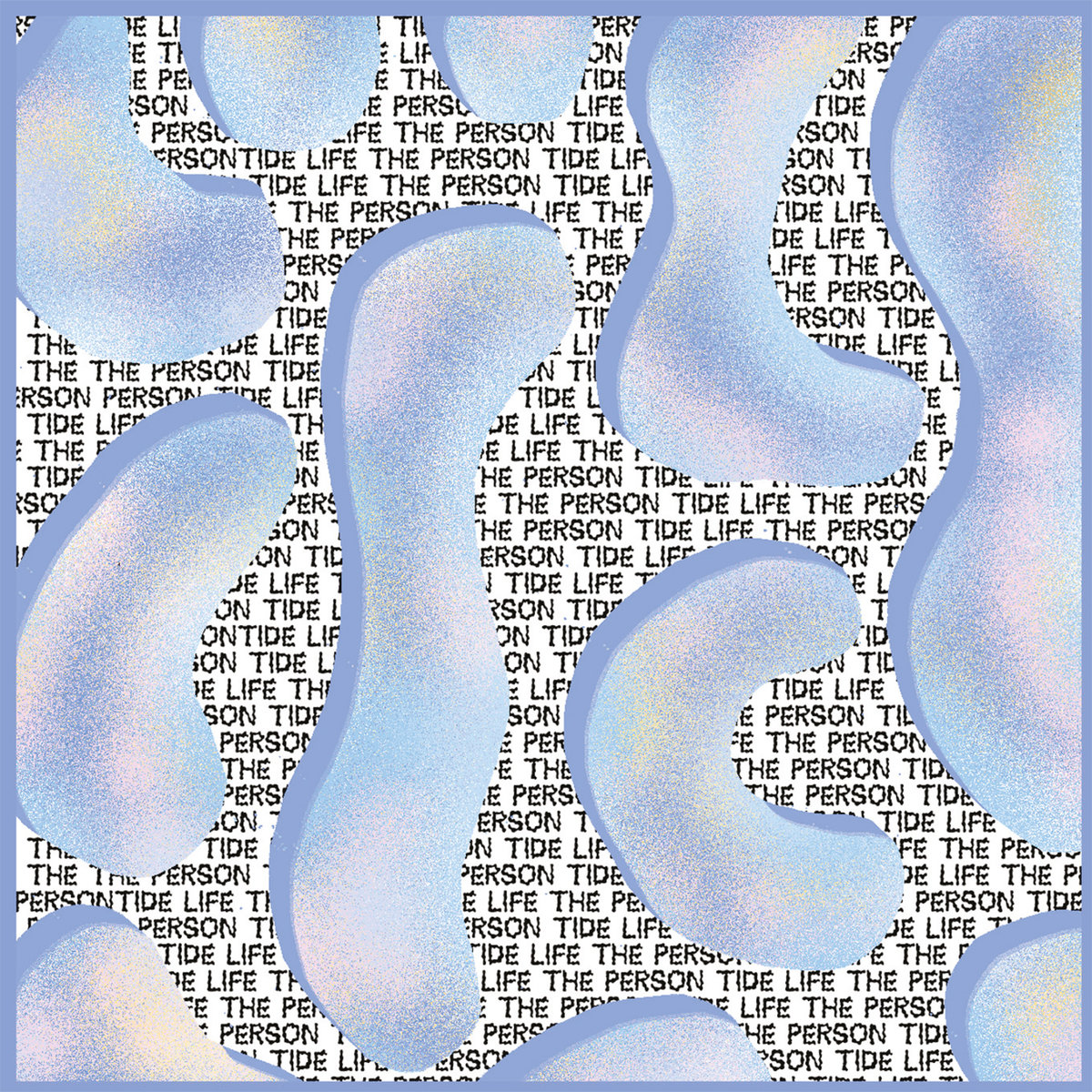 Some music sinks in slowly, taking time to settle into whatever chunk of gray matter that's responsible for acoustic appreciation. Other music, of course, is far more immediate, a fizzy rush of dopamine fun. 'Tide Life' from Minna Wight, working here as The Person, falls into the latter category — the album, originally released on cassette by Australia's Moontown label, brims with buoyant instrumentals that give pure-pop pleasure. Wight's songs have a charming naivety to them, but they're not unsophisticated, as she's got a knack for creating smart, even complex arrangements that somehow come across as innocent and elementary. There's a real musicianship at play, one that's in the service of a good-natured gambol than show-offish grandstanding.
Wight apparently comes from the 'always leave them wanting more' school of music-making, as most of the tunes on 'Tide Life' clock in at a succinct three minutes or so. These are not the sort of songs to overstay their welcome — they make their charms known quickly, and then make way for the next gem. The album kicks off with one of its few semisober-minded moments, via the strolling gait and chorused bass of 'Snail Café,' boasting a woodwind of some unknown provenance meandering through its lilting melody. Such nicely rambling lead lines, as it happens, are featured through much of 'Tide Life.' On 'The Place,' an, easygoing island-kissed number of the sort you'd like to hear while chilling with friends in the summer warmth and sipping a sweet multihued cocktail, it takes the form of a tin-whistle synth, while on the bubbly 'Rock Concert,' which could serve as the soundtrack of a Mega Drive party scene, it comes across as a boot-sale Moog.
A few of the songs touch upon Wight's work as one half of The Steaming Jeans, a duo with an '80s-Italo vibe that released a 2020 long-player on the eccentric Dutch label Bordello A Parigi: 'Barry R Reef' is the sound of a spaceship alighting at a tropical beach bar, while the airy melody and crystalline arpeggios of 'Elastic Shoes' are accented by a hint of twangy guitar and underpinned by a rubber-band bass. The promenading Rhodes and subdued beat-box rhythm of 'Nice Feeling' calls out for a bit of dancing in the moonlight, with sand between your toes; album closer 'Moonee Puddles' feels like a slightly wobbly goodbye to a night spent with the best friend that you never knew you had. There's a kitschy edge to the tune, as there is to much of 'Tide Life,' but the music doesn't feel as if Wight is approaching it with irony — there's something sincere about the album's heart-tugging appeal. It's ambrosial candy to brighten up a rainy morning, or to make a sunny afternoon even brighter.

The Person's 'Tide Life' is available for preorder through the Growing Bin Records website