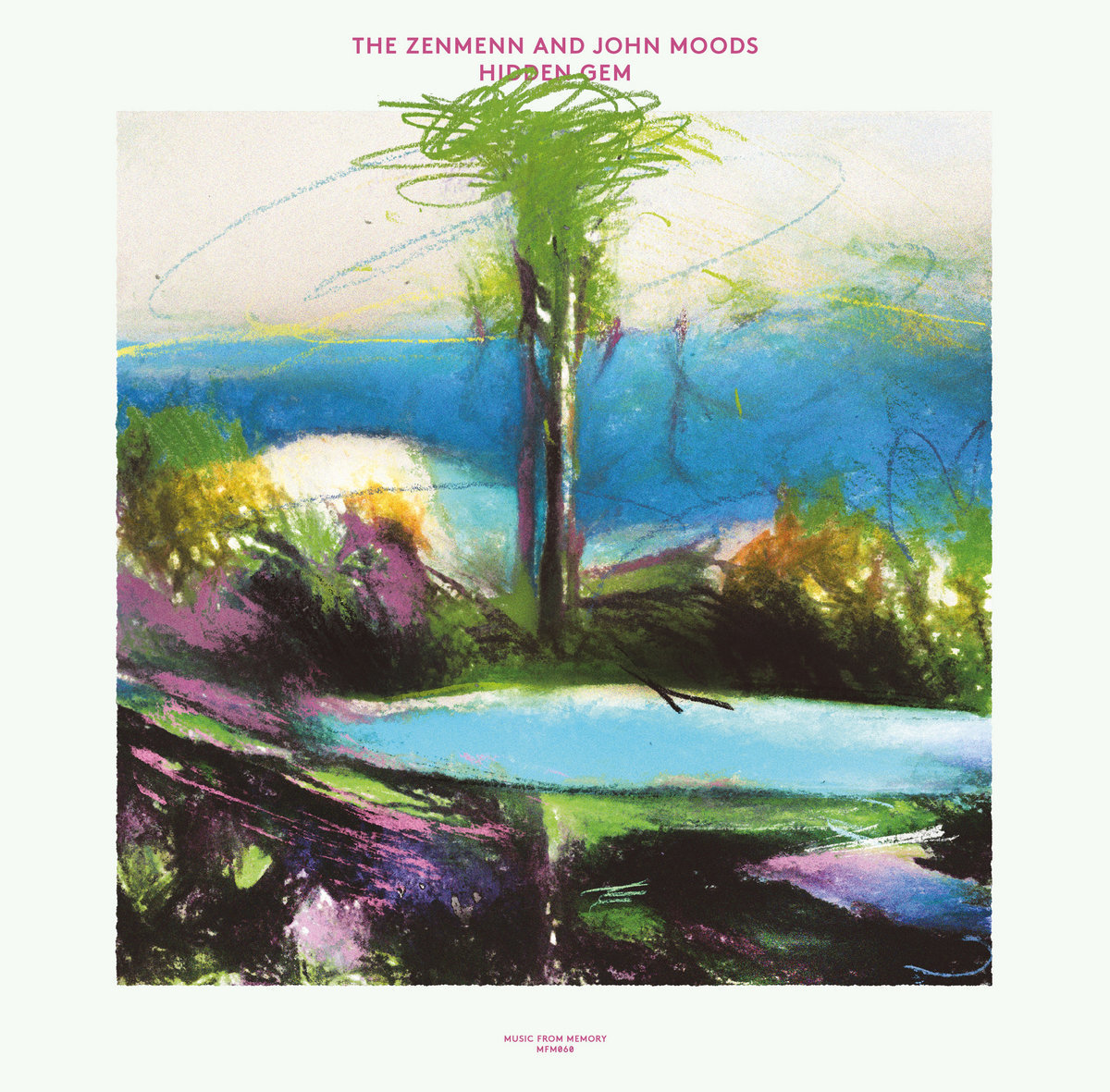 It's late spring in New Zealand, so I might be projecting, but "Hidden Gems", the first full-length album from the Berlin-based cosmic AOR band The Zenmenn and former Fenster singer-songwriter John Moods, feels like the sound of summer. Released in October through Music From Memory, the label which released The Zenmenn's debut album, "Enter The Zenmenn", "Hidden Gems" was the result of an extended jam session held in a studio surrounded by mystical meadows in the countryside the south of Hamburg. Over the course of six perfectly-formed lazy Sunday groovers that feel served straight out of the late 70s playbook, John and The Zenmenn confirm that the chemistry they first displayed on 'Homage To A Friend' in 2021 was no one-off moment.
From the opening notes of 'Out Of My Mind' (which appears to feature an anonymous female vocalist), glittering guitars, steady grooves and strutting bass notes lay the foundations for a set of songs that evoke the feeling of spending a sunny afternoon on the beach. At the same time, still, crystal ocean waters stretch out into infinity. Add in a touch of Hawaiian-style slide-guitar intertwined with yearning vocals, and the magic just happens, and happens; and happens.
From there, 'Into The Heart Of The Matter' takes us off the beach and onto the water for a coastal sunset cruise with John as our captain, all delivered in an ornate yacht rock style a la Michael McDonald and Bill LaBounty, before The Zenmenn go big with 'The Invisible Landscape'. Stretching out to just over ten minutes long, 'The Invisible Landscape' recalls some of the Kankyō Ongaku style flourishes of "Enter The Zenmenn", hovering in a slow-building ambient/environmental space built from sparkly tones and subtle percussion and gently lapping synth pads. It feels like it could last forever, and in a sense, it almost does.
'Fantasy Again' is a return to the sunkissed seaside/riverside mode of the beginning of "Hidden Gems", but this time, the combination of John's vocals, elegant guitars and gently-billowing synths pushes the song into a high-gloss folk space that wouldn't be out of place in the soundtrack of some kind of coming-of-age road trip movie. On 'Ordinary Time', they stay in a similar zone, keeping things reflective and nostalgic with a blend of backwards-looking lyrics, some beautiful falsetto, and a steady rhythm. Finally, with 'Everytime', The Zenmenn and John Moods close things out beautifully, surfing along an endless wave of DX7 keys, watery field recordings and some poetic refrains, letting the beat and instrumentation rise with John's vocal before gently fading into nothingness.
A delicious listen from start to end, "Hidden Gems" is loaded with moments that would feel special in a late afternoon/early evening DJ set or could serve as the sample-based foundation for a whole new track or ten. There's a world and a wealth of possibilities on display here. If they haven't already, someone should really pass this record over to Dâm-Funk.
Hidden Gems is out now on vinyl LP and digital through Music From Memory (buy here)