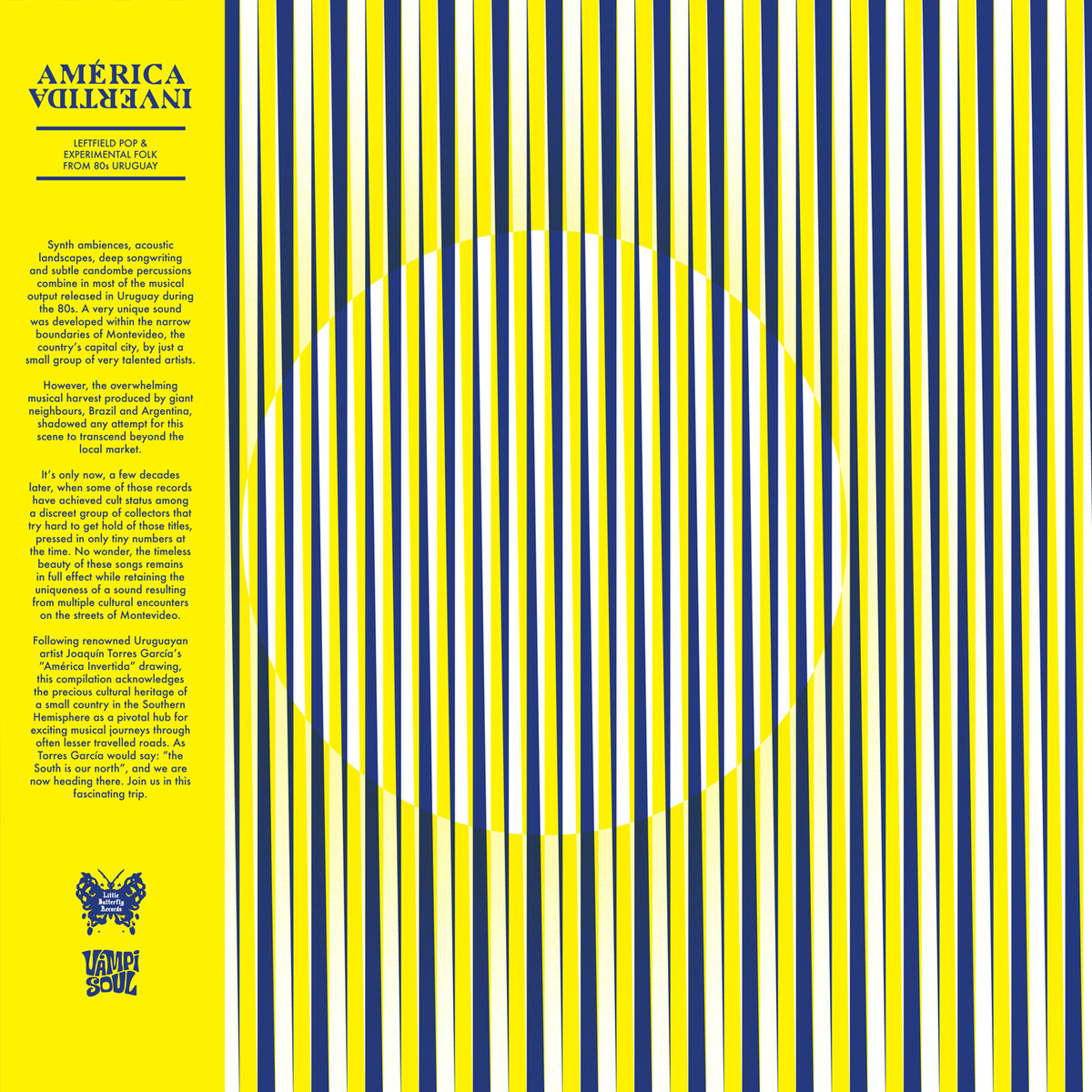 Heads-up, this one is well worth sinking into and spending some time with. Falling in line with recentish (and not so recent) reissues from the likes of Maria Rita, Frank Harris & Maria Marquez, Mariana Ingold, and some excellent Music From Memory compilations, it's becoming increasingly common knowledge that some pretty interesting experiments in folkloric synthesiser music were happening across South America in the '80s. Munster Records 'America Invertida' compilation, a collection of new (old) material of Uruguayan music centered around a scene that operated within the country's capital city of Montevideo, expands on these realisations in a series of increasingly beautiful ways. Ambient synthscapes, vibrant acoustic workouts, depth-mining songwriting, feverishly ascendant vocal melodies and delicate candombe percussion, or more succinctly, ancient future-folk (or perhaps funk) for a poolside state of mind. Depending on who you talk to, there is a feeling that 4AD records, dream-pop, new wave, and British sophisti-pop were influences, but then again, maybe not. After all, simultaneous invention and multiple discovery is very much a thing, especially when new technology heads into the global marketplace.
Some of the key players in this Uruguayan milieu included singer-songwriters like Eduardo Darnauchans, Fernando Cabrera, and Estela Magnone, jazz fusionists such as Hugo Fattoruso's La Escuelita, and experimental music-makers Leo Maslíah and Hugo Jasa. Then you had musicians who floated within the interzone between these worlds such as Jaime Roos and the aforementioned Mariana Ingold. Who, as is generally the case in these stories, for a variety of factors (visibility, resources, private pressings, etc.) generally didn't get the recognition they deserved at the time. Of course, thanks to the diligent curatorial efforts of Spanish DJ and collector Javi Bayo, the advocate who compiled 'America Invertida', with Uruguayan journalist and music expert Andrés Torrón assisting with liner notes, the course correction of history continues.
As a window into Montevideo's underground scene in the '80s, 'America Invertida' serves as a remarkable entry point for those of us interested in getting our heads around what happened with synthesisers, folkloric song, and experimental music approaches came together in Uruguay's capital. Eleven songs long, 'America Invertida' is available in LP and CD formats (order here).