Sound Metaphors is becoming something of a reissue powerhouse, exploring the deep end of dancefloor culture. These missives have ranged from Hi-NRG bombs to gnarly, anarchist, hardcore techno. Now, in partnership with Transmigration, they turn their attention to the nascent Goa party scene and, arguably, the genesis of trance. The two Berlin labels have collaborated with author and DJ Ray Castle to give us a snapshot of a wild and fertile time in underground electronic music. A stone was thrown in the pond, and we're still feeling the ripples today.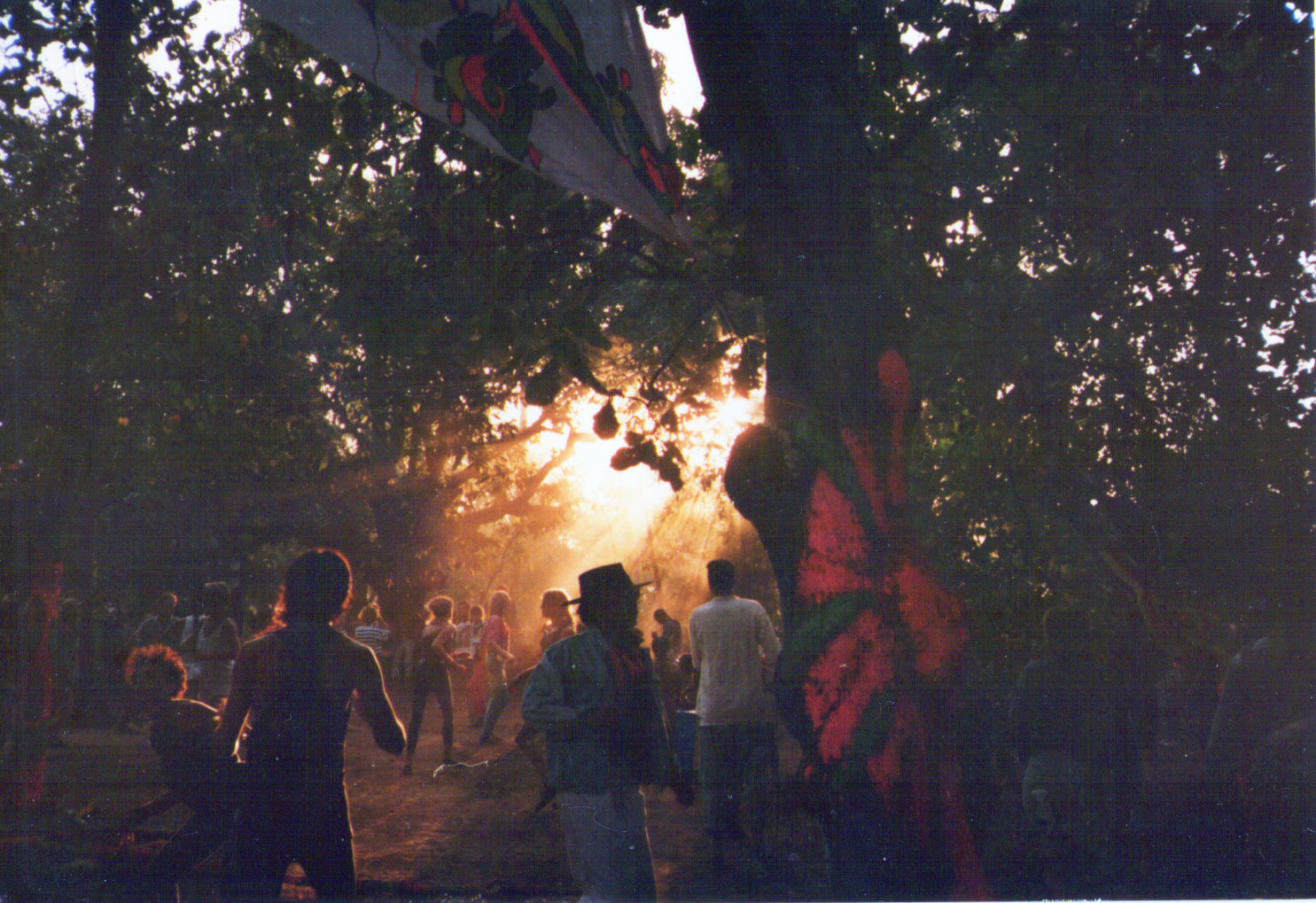 Castle's evocative and excellent liner notes depict a magical time. A synergy of people, place, music, and drugs manifested an illicit musical movement that built an unstoppable momentum before the inevitable boom and bust. As he writes:
"A symbiosis economy of a counter-culture living in a rural setting with fishing village locals made everything possible, plus the tradition of backsheesh in a country tolerant of ecstatic forms of worship and celebration. A hippie haven for black sheep where alternative lifestyles thrived in the cracks of an ancient culture with a free-wheeling truism—'I love me in Goa'—most ardently expressed in revelatory dancing to 'Special Goa Music'. This could not be experienced anywhere else, its cult-like addictive, mesmerising, entrancing power, like that of a technological philosopher's stone."
The music on 'Gonzo Goa' was made between 1987 and 1994 and comes from a time before any 'purpose-made' Goan trance. Deep-digging and enterprising DJs plundered genres - New Beat, Progressive House, Acid House, and Post-Punk - to soundtrack a ritual that began at midnight and progressed into daylight. Due to the heat, they used tapes rather than records, and the tracks would be dubbed and edited, tailored to induce an ecstatic, trance-like state in the dancers. The music would follow the arc of the night, from the darkness, edgy and sometimes terrifying, through to dawn when the light would seep in and the sounds would reflect the beauty of a new day.
On these Indian coasts, the seeds were planted for what would become a globally dominant genre - Trance. British DJ Dave Mothersole has written a brilliant piece about the time and these secret roots.

The compilation begins with Mindfield's - 'Saturnalia 4', possibly the most modern trance moment in the collection, a timeless interplay between light and dark, driving bassline and euphoric arpeggiation. From there, we backtrack to 1990 and the Belgium techno of 'Clock Croc (House Quickly Mix)' by Apostolis, found on the flip side of a pan-pipe heavy reworking of Enigma's 'Sadness. The b-side begins with Richie Hawtin under his F.U.S.E alias, a relentless, trippy groove from his golden era. Peyote's 'Alcatraz' is a wild, psychedelic, tribal trance adventure.
Next, we venture into synth-pop with Psyche and 'The Saint Became a Lush', where pounding electronics meet doomy, enigmatic vocals. One to mess with the dancers' heads! Man With No Name became one of Goa Trance's break-out stars, but here we have more of a house vibe on 1991's 'From Within.' His uncanny grasp of melody and mood was already present and correct.
'Solar Data' by Zen featuring H28 is the groovy, more meditative side of Italian progressive house. Another Italian, techno legend, Francesco Farfa and Joy Kitikonti bring us 'Beat Control,' a dark dancefloor trip. Public Relation's 'Eighty Eight' is classic New Beat in its instrumental version. We continue in the same vein with Ghostdance's eponymous single - heavy, heavy stuff. The LP closes out with a personal favourite from the pioneering Chris & Cosey - 'Exotika' - an evergreen electronic psychedelic disco bomb.
It's interesting that this compilation should be released now when there is a resurgence of interest in Trance. Maybe as a reflection of our dark and borderline dystopian times, that interest seems to be mainly in the music's more saccharine and sentimental moments. The sounds birthed in Goa were broken down into a reductive formula precision tooled to evoke a Pavlovian response in European ravers. 'Gonzo Goa' is a timely and important reminder of the wide-screen creativity of Trance's beginnings. Back to the Future - all systems Goa.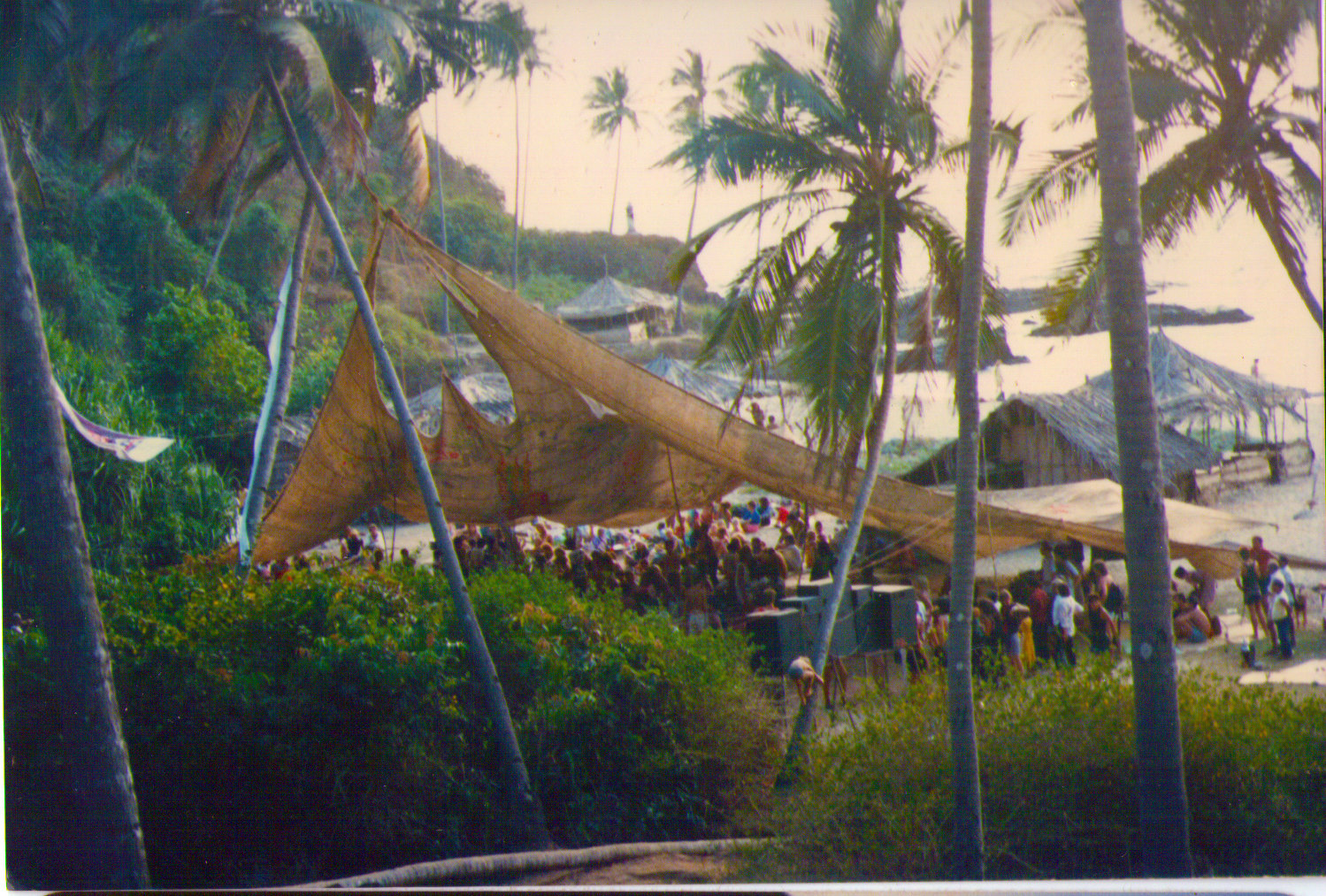 'Gonza Goa' is released by Sound Metaphors / Transmigration on the 15th of May.