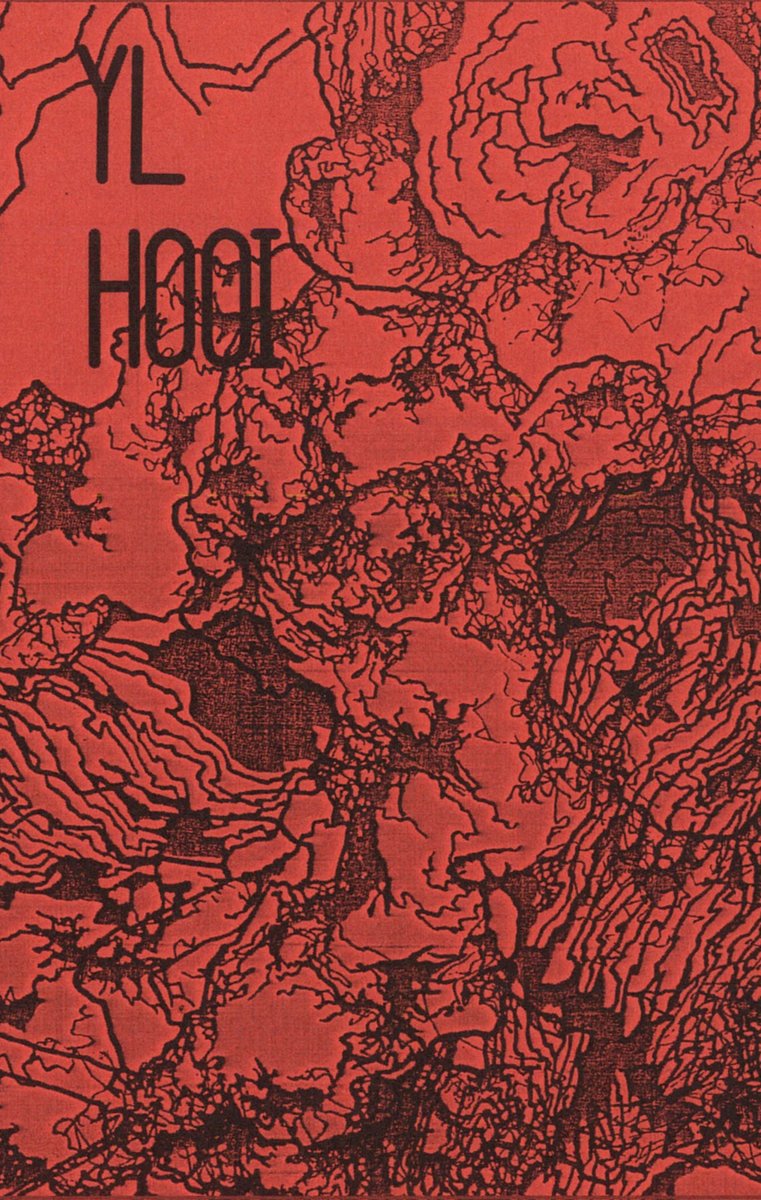 Kallista Kult's eponymous debut LP was one of the stand out new musical discoveries from last year. It was therefore a pleasant surprise to discover that one third of the band have also gone on to produce a solo project as YL Hooi. No vinyl for this one I'm afraid (tape and digital only) which probably explains why it remained initially under my radar but if you dug the Kallista Kult record (or are a fan of the more dubwise side of the post-punk/pop spectrum in general) then this is definitely one for you.
As with Kallista Kult, YL Hooi's vocals are often used as an additional instrument to set atmosphere and tone. This is aptly shown on opening track 'Title' where they are dubbed to within an inch of their life, ricocheting around the mix to send your mind into the deepest darkest depths of the echo chamber and acting as a palate cleanser for what follows. The dub influences also remain strong with a heavy snaking bassline frequently taking centre stage. Instrumental cut 'Prince S Version' is a great example of this in action continuing the long and fruitful relationship between post-punk and dub established in the late seventies by the likes of Adrian Sherwood.
Whilst the Kallista Kult record remained submerged in the murky sub-aquatic world of dubwise post-punk experimentation YL Hooi ventures towards the surface with moments that show a greater pop sensibility. Here the vocals become tools for narrative storytelling rather than just atmospherics and whilst the mood may not lighten it certainly takes on a more varied tone with often spectacular results. A particular highlight in this respect is the version of the Love Joys Wackies classic 'Stranger.' The trademark soft cascading synths of the original are replaced with a more menacing low frequency buzz as the song's gentle reggae lilt is reimagined into a much darker but equally dubwise lament on relationship breakdown and loss. Lovers rock for the Brexit generation.
'YL Hooi' is out on tape and digital via Altered States and available here.