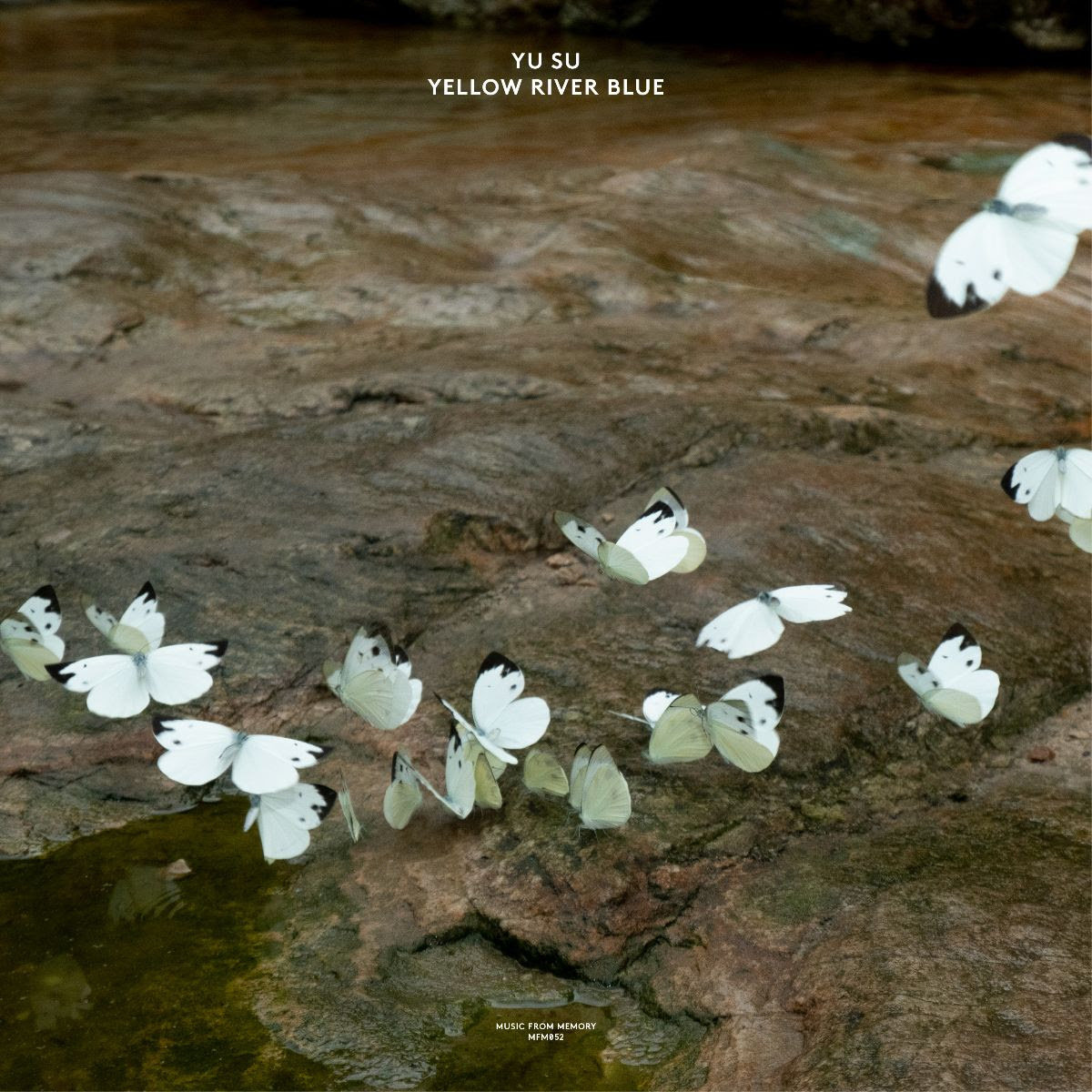 Yu Su's music has a penchant for exploration. Her productions seem to strike outward to see what they can find, and to revel in where they end up. That inclination for aural R&D may be the result of her peripatetic biography. Hailing from Kaifeng, China, not far from the mouth of the Yellow River, she moved to Vancouver, Canada in 2013; since first emerging as one half of You're There via 2016's gorgeously meandering 'Plant Cell Division' and a string of excellent solo releases, including 2018's crystalline 'Arcane' EP, she's been something of a road warrior, playing scores of gigs across every continent save Antarctica.
The final leg of pre-pandemic travelling took her on a tour of China, from Qingdao on the coast to Xining on the Tibetan Plateau. The time spent on that tour, which very roughly followed the path of the Yellow River, was one of the inspirations behind Yu Su's debut album, 'Yellow River Blue.' Released digitally on her newly launched bié Records, with a physical release coming via Music from Memory, the LP is meant to be an ode to the waterway and a homage to her roots — and the tracks do hint at melodies and tonalities she might remember from her home, or may have heard as she travelled along on that tour. There are riverside analogies to be made as well, if one chooses to make them: The gurgling sound of 'Touch-Me-Not' is reminiscent of swirling eddies, perhaps, and 'Melaleuca (at Night)' has the easy flow of a sunset spent along the riverbank.
There's a wistful vibe to much of 'Yellow River Blue' — but really, what Yu Su seems to be exploring is freedom, and much as she's done so far in her recording life, she's using the album to experiment with style, arrangement and tone. Many of the tunes are instilled with a gentle tranquility: Sighing tones billow above a subdued electro rhythm (and the occasional drip-drop accent) on 'Gleam,' the zonked, dubbed-out drift of 'Futuro' could almost pass for a particularly muted Funki Porcini number circa the mid-'90s, and it's easy to wander within all the ebbing and flowing that underpin 'Dusty.'
Others tracks are more forceful, but even those have a lost-in-sound enchantment to them. Propelled by a tumbling melody and wordless vocal line layered above it forward-rolling rhythm, album opener 'Xiu' feels like the start of a fairy-tale road trip, while 'Melaleuca,' the LP's one tune that could plausibly be described as a club track, is defined as much by its gently undulating synth lines as by its breakbeats. Only occasionally, as with the metal-on-metal clang and roiling flurry of 'Klein,' does any hint of friction come into play — and even that tune are pretty damn dreamy, in its own idiosyncratic way. Whatever their tone, all of these songs are hugely immersive — it's the kind of music that can transport you, to a river or to anywhere else you might want to go.
'Yellow River Blue' is available digitally through Bandcamp, with vinyl coming through the Music from Memory site.