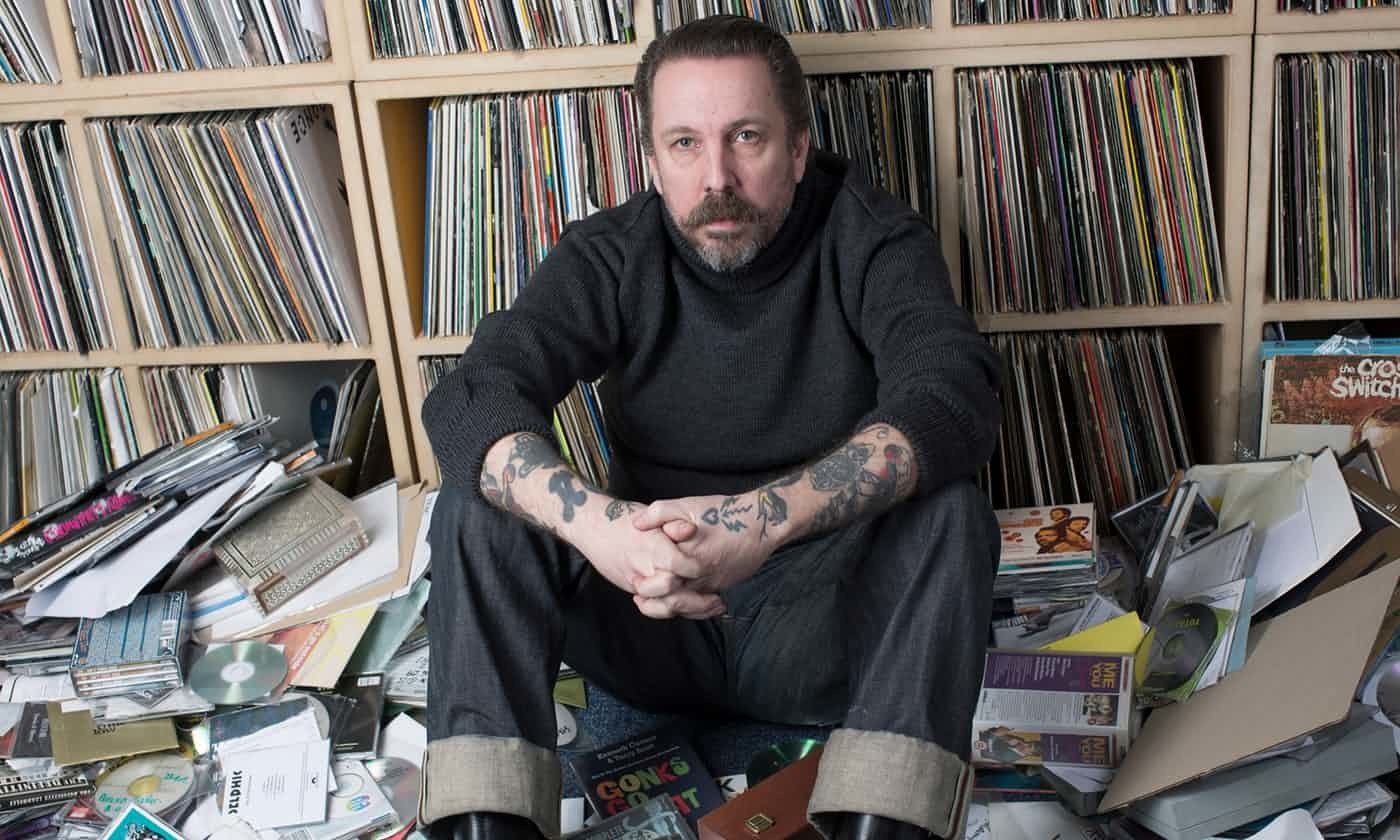 It's kind of weird sitting here listening to Weatherall's ridiculous remix of My Bloody Valentine while writing this. The guitars have just kicked in and the record is off doing its thing that so many of us are familiar with having played it 100s of times.

Andrew Weatherall first made an appearance for us as late teens growing up in Orpington when Boy's Own was the thing. The charts in the magazine led you to the records you wanted to hear. Not only was Weatherall co-founder of the whole Boy's Own set up he was also the DJ that you wanted to go hear more than any other. We grew up liking all kinds of music and Weatherall massively encapsulated that. His sets always had that curveball tune where you'd mouth to your mate 'what - the - fuck - is - this???'. Not sure a DJ ever meant more to us tbh.

In the early days his productions had a 'steal from anywhere as long as its good' attitude. Didn't matter whether it was a funk break, reggae sample or whatever but this underlined his take on a rip it apart remix that you'd always buy on site. The early remixes were pure magpie records. Taking from the best and re-contextualising the samples and music in a new light. It's sort of what he never stopped doing bending the rules from very early on. He made so many great records at the time. Jah Wobble's 'Bomba' at Boy's Own, the 'Soon' remix for My Bloody Valentine, The Impossibles, Fini Tribe, Happy Mondays, my personal favourite his messed up take on dub via Galliano and on and on and on. These remixes seeming to be an excuse to make the records he just wanted to hear really loud coming at you out of the speakers.

'The view's pretty good. But it's very greasy and there are a lot of bottoms up there that I might have to brush my lips again. So, maybe I'll give it a miss'.
With a run of ridiculous remixes that went from smashed out indy to spaced out dub tunes it was a short step to producing the award winning 'Screamadelica' for Primal Scream… He could have gone full on for the money producing albums but Weatherall being Weatherall he took a look at what that entailed and just decided to just do his thing.
As he later said, "It's a lot of work, once you go up that slippery showbiz pole, and it would keep me away from what I like which is making things. I mean, I had a little look in the early nineties. I stood at the bottom of that pole and looked up and thought to myself 'The view's pretty good. But it's very greasy and there are a lot of bottoms up there that I might have to brush my lips again. So, maybe I'll give it a miss'."

Sabres Of Paradise followed. A project he signed to Warp… It was a messed up live and studio project that we saw in some car park near Tottenham Court Road and then onto the Sabresonic night playing all the techno he loved. One of my first gigs was at Sabresonic. I worked with a mate who ran it with him. I got booked and it was me and Weatherall all night. You had to DJ in this booth looking down on the club. I was young, scared and shitting it so took my glasses off (I'm pretty blind), got stoned up there with my mates and played what I wanted to hear. I finished on Plaid's 'Scoobs In Columbia' and Weatherall walked up to take over saying 'top record'. He was very good at encouraging without patronising.

From there he went on making mad house records with the Emissions Audio Output label and then Rotters Golf Club. All the while playing the music that made him happy whether it be a dub tune by Prince Far-I, some deep techno by FUSE or a Pharoah Sanders tune. Not sure there is anyone that introduced me to more good music than Weatherall. In recent years he started the ALFOS project with Sean Johnstone playing, in his words, 'drug chug' dancefloor business. There's not many people you could build a festival in a castle around but Weatherall was that guy. He played one of our recent tunes quite a bit, and I'm sure that many people reading this can attest to the same feeling, but when you got the nod from Andrew you knew you'd done it right.
He was a genius raconteur and funny as you like. Always encouraging you to do more. I last saw him in Croatia at Love International. One of his mates has given me a cassette with a version of 'Shine Like Stars' by Primal Scream that never came out (or was an early demo version). I asked him if I could boot it and he said 'i think that might not be the best idea Paul as both you and I would have Sony breathing down our necks.' A gentle no.
So – a true don amongst men and women, made us all lose our shit on the dancefloor, made some of the best records out there and always dressed the part. Not much more you can say. Fail we may, sail we must. x.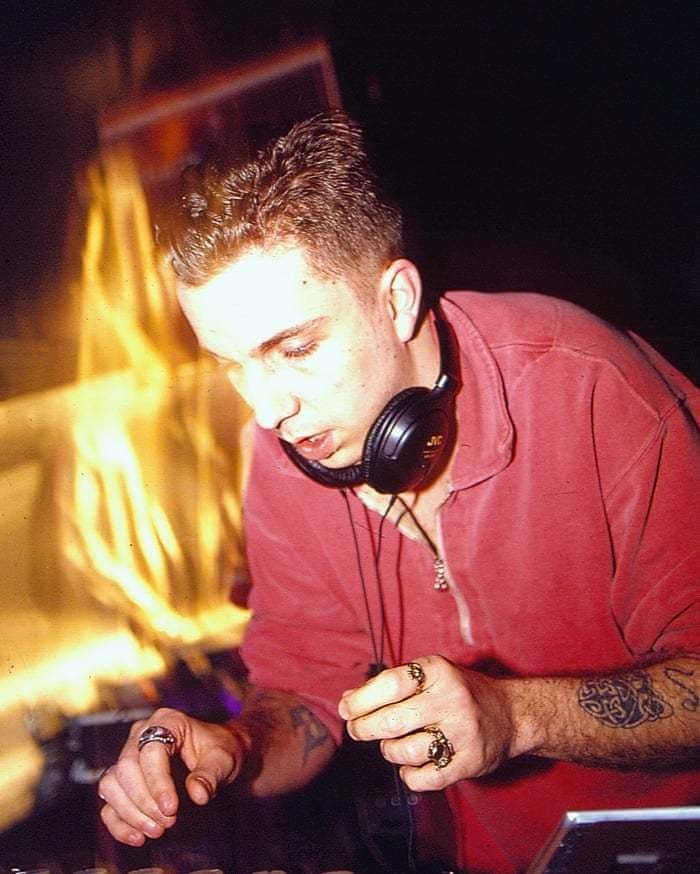 There's a whole host of archive stuff here on Test Pressing relating to Andrew Weatherall. I have no desire or goal to push my/our shit at these times but if you want to listen to why he was so flipping great then here's some links…
A mix of his old productions and remixes...- hit the TP logo to play.
The story of Boy's Own by Eddy Rhead.
A mix of music that inspired Screamadelica he put together on 6 Music - hit the TP logo to play.
Weatherall's Primal Scream tour diary from 1991 - click the images for the article.
There's also all the tracks from the Boy's Own charts which Dr Rob took time to put together (full respect Rob).
Again click the TP logo in the cover to hear the mix…
//
Love. x.