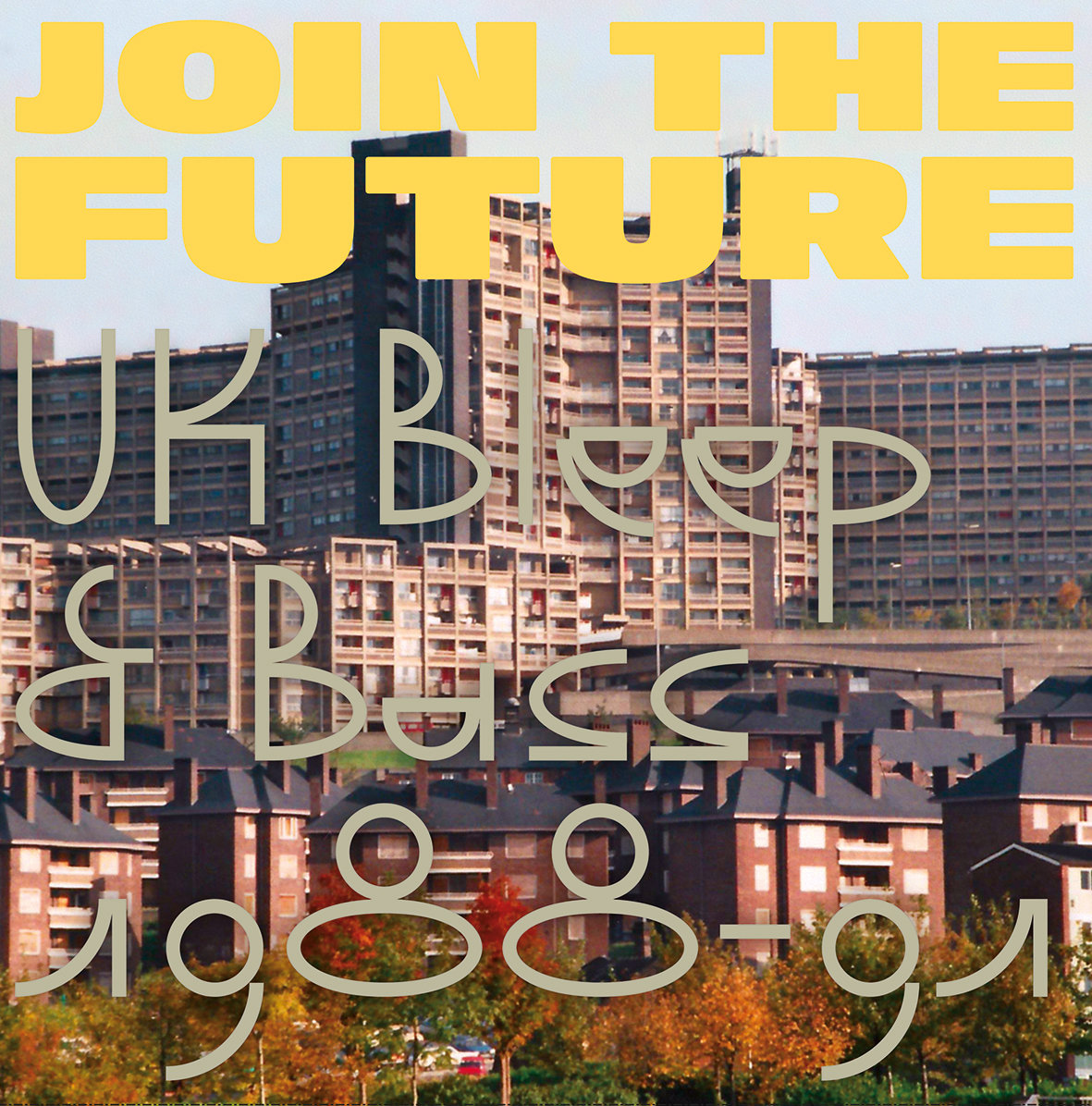 Fuck yeah. Here's something to keep you going… Matt Anniss has just written an ace book on bleep called 'Join The Future' which we highly recommend for its loving detail and now we have a compilation to go with it.

The compilation kicks off with Unique 3 & The Mad Musician's 'Only The Beginning'. Not sure it could get off to better start. Pure jacking bleep sound. Unique 3 started working on music in 1988. As David Bahar (The Mad Musician) says when working on a session they had this feedback coming through the speakers, "when the feedback came through it shook the house in the low register. I was a massive fan of bass and wanted the dirtiest, wildest bass sound I could find. This was heavy, so I plugged a microphone into the mixer and recorded it on to tape. When we later went into a professional studio, I took the tape of the feedback tone with me."
Next up we have Demonik with 'Labyrinthe' a pure biorhythm. Original Clique follow with 'Come To Papa'. Oh man... This music just sounds so heavy. Chirping percussion, pure bass tone, the obligatory bleeps and a little vocal sample. Job done. Network Records' Nexus 21 follow with a riff from up and above. Sort of feels like a Sakamoto vibe via the sound of the north. Cyclone (another Network artist) follow with their seminal 'A Place Called Bliss'. 100HZ are up next which verges on sounding like a mad early 90s Italian house record. Pretty messed up in a great cut and paste way. Sheffield's Cabaret Voltaire follow with 'Easy Life (Jive Turkey Mix)' which is a personal favourite. Also worth checking are the Rob Gordon remixes of this one which go way deep. Sub sonic all the way. This version has some mad percussion kicking in and out of the loops. There's some weird mix of sort of earthy sound within many of these records which ground the synths and bass.
Next up is the most obvious dub related track on the comp courtesy of Alfanso's 'Dub Feels Nice (Version 4)'. Proper steppers house music. Ital Rockers 'Dreams' come next with Man Machine's rare remix of 'Animal' arriving just after. I'd like this twelve but its pretty pricey so worth the entry price of the comp alone. One of the Warp Records originals Nightmares On Wax (they of 'Aftermath' fame) come with a wonky groove and super nice top line with (what else) Tuff Little Unit's 'Join The Future' closing the album. This is one of the all time great Warp twelves and as compiler Matt pointed out in an interview earlier in the year it also has a killer B side. Here it is in it's original unreleased instrumental version.
This comp is just pure vibes the whole way through. The sound of the north taking for a drive around and all remastered beautifully by bleep legend Rob Gordon. It all sounds proper heavy. We asked Matt a few questions on the comp…
Obvious question but why did you decide to do a compilation?
To cut a long story short, before I started on the book I joined forces with JD Twitch to pitch the idea of a bleep comp to a label, who loved the idea but later shelved it due to their distributor panicking and thinking it wouldn't sell enough. This was a few years ago. I then decided to work on the book, occasionally talking to labels about a comp with it going nowhere. When I told Twitch the book was going to be published he offered to finance the licensing etc.
I've thought for ages that there's a need for a decent bleep comp. In the end we decided to try and represent some of the key players, drop in personal faves that represent different parts of the overall sound and Chuck in some unreleased bits.
Which tracks are unreleased?
Sadly for various reasons I couldn't license all the tracks I wanted (some sort of LFO thing should be on there) but it's a heavy selection with killer remastering by Rob Gordon. The unreleased ones are Alfanso 'Dub Feels Nice (Version 4)' and the original extended instrumental mix of 'Join The Future' (recovered from their DATs).
Wicked. Whats the story with 21st Kong. Its so bleep but yet from a different tip in a funny way...
It's kind of electro isn't it? It's the fact that it's weighty and weird that attracted me. I wanted some variety across the tracks and to steer clear of the really big/well known tunes (for the most part) while still sticking some bits from "names" for commercial reasons.
You could say the same with 100 Hz - that almost sounds like an Italian house record from the early 90s...
Yes! Italian house plus British sub-bass and some bleeps. Amazingly made before "LFO", though by the time it cane out Gez, Mark and Martin had made LFO (though it was released six months after the 100 hz one).
Last question... What's the key take away you'd like people to get from listening to the compilation?
I compiled it, and Keith (JD Twitch) as mentioned advised and without his support it would never have happened. They're my selections but we threw around ideas and he steered me away from indulgent selections that maybe weren't as essential.
The key takeaway is that I'd like people to get a sense of what a vibrant sound and scene it was, and of course how important it was to the early evolution of uk bass music. Oh, and how weighty they sound now Rob Gordon has mastered them all properly.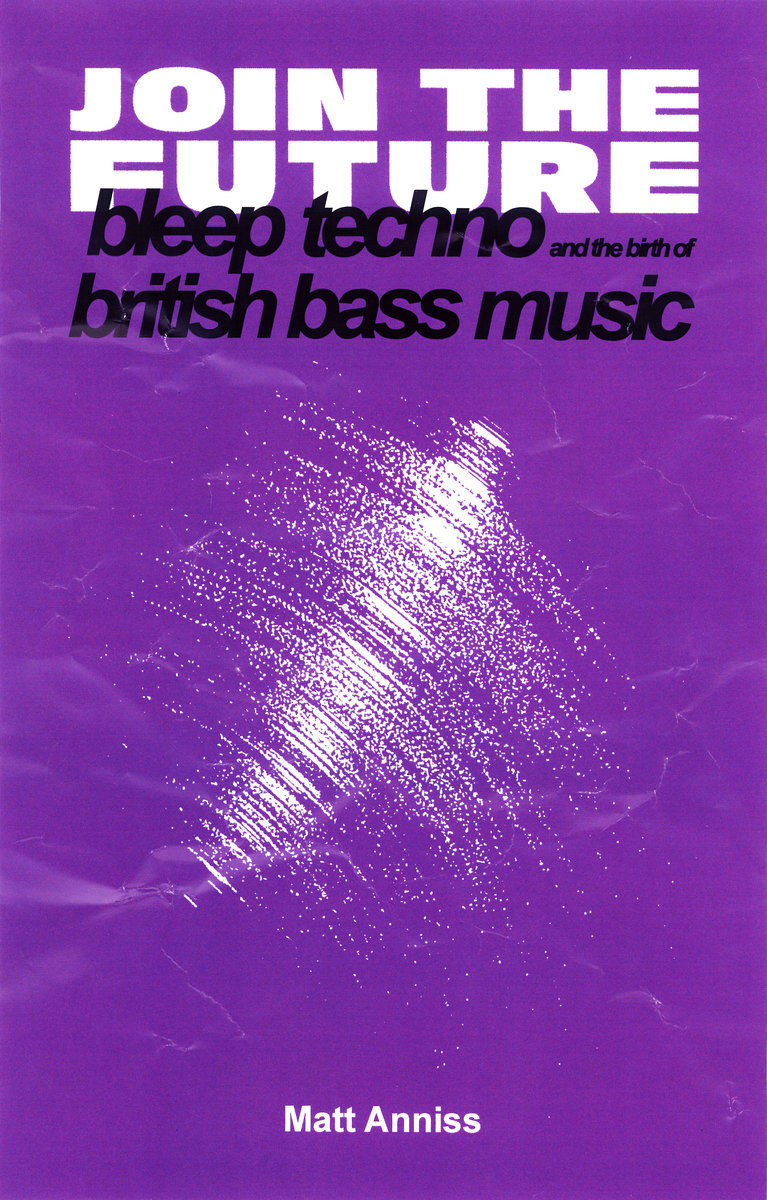 You can pre-order the comp at Bleep.com (fitting) the Cease & Desist Bandcamp (vinyl and digi) with a projected release date of April 3rd. Note that the vinyl version comes with a download code for the expanded digital version (that has 12 tracks rather than the 10 on the vinyl version to ensure DJ-friendly sound and bass weight).

You can also check Matt's wonderful book at www.jointhefuture.net, where he will also be starting a series called 'Bleepography'. Smash.